Our weekly Versus matchup brings us a colossal contest between a couple of confounding clowns of crime: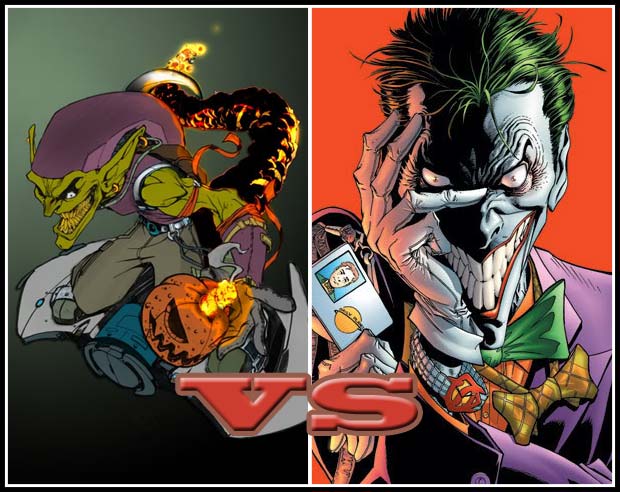 Both are, obviously, insanely evil. They care nothing for the death of innocent bystanders and they both have impressive armories of weapons. I would probably give the edge in planning to the Joker, but the Green Goblin seems deadlier in direct combat. On the other hand, The Joker's usually able to hold his own against arguably the world's greatest fighter, Batman, so you can't count him out.
Ultimately, I'd probably go with the Joker, since he's taken down his universe's greatest two heroes in Batman and Superman, while the Green Goblin usually only has to deal with Spider-Man. No slight to our webbed friend, of course, but he's not at a Kryptonian power level.
But that's just me, who would you choose?