Your challenge this week is to come up with the best replacement dialog for this comics panel: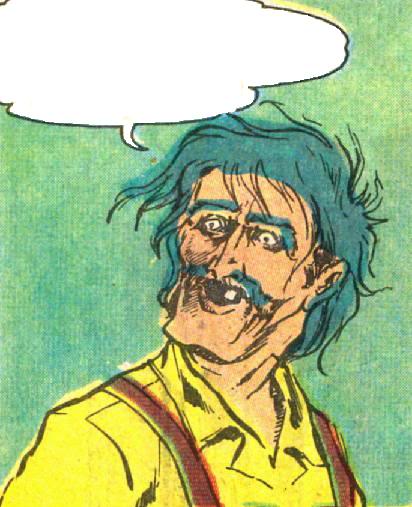 The best entry (as judged by yours truly) wins the author's choice of either any item they like or any portrait to be included in HeroMachine 3′s final release, or a custom black and white "Sketch of the Day" style illustration (you pick the subject, I draw it however I like).
All entries must be left as a comment (or comments) to this post. Keep 'em clean (appropriate for a late-night broadcast TV show), but most importantly, keep 'em funny!
This week we have a cap of no more than five (5) entries per person, so make 'em your best!