With thanks to reader PCFDPGrey for passing it along, I thought you might enjoy this list of "Top 20 Worst Superhero Names". A sample, which for my money HAS to be number 1: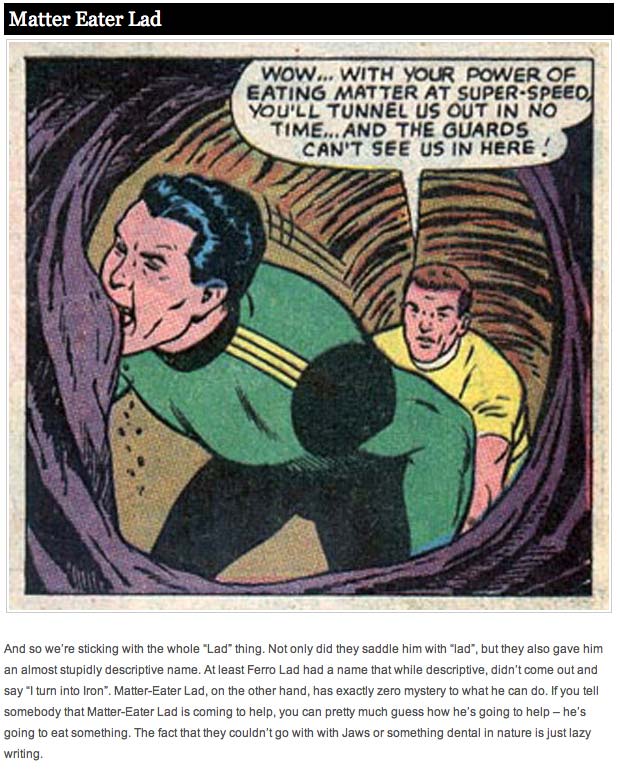 It's a pretty funny list, but I was curious if there were other options that would have been better. For instance, I think "The Human Torch" is actually a pretty cool name. So in no particular order, here are some other options to consider:
Paste-Pot Pete
Brother Power the Geek
Arm Fall Off Boy
The Whizzer
What would you put on the list, and if you feel particularly motivated, how would you rank the all-time worst names in comic book history?