Our Poll Position question this week may be late, but it's a doozy:
Discussion to follow! And you'll note I have made it possible for you to add your own possible answer here. If the past is any indication, this freedom will last for about an hour before someone submits something so egregiously out of order I have to close that part off. But we'll see.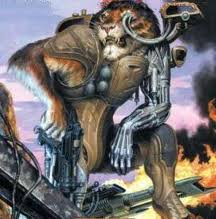 Personally I'd go with Shi'ar, because I'd love to have super strength, super toughness, and the ability to fly, plus who doesn't want to be part of the ruling class of the universe?
But what about you, what would you choose?