A little different direction this week, but if you can come up with the best, funniest dialog in this Archie panel, you'll win your choice of any item or portrait to be included in HeroMachine 3's full release: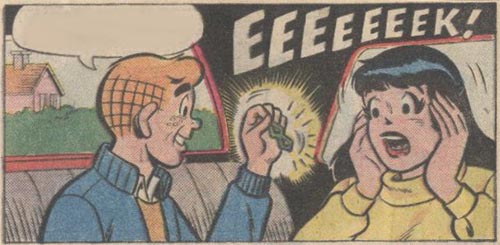 The rules are simple:
Your entry or entries must be left in a comment (or comments) to this post;
Keep it clean, appropriate for late-night broadcast television;
Get your entry in by next Monday, when I will pick the finalists for everyone to vote on.
That's it! So put on your Jughead-style thinking cap and let the jokes fly! No limit on entries this week, but please be a good self-editor and don't post everything that crosses your mind -- only put up the good ones!