We had an overwhelming response to "Character Contest 38 – Random Name II: This time it's personal", I thank you all for sharing your creativity and time with the rest of us. Outstanding work all the way around this week, absolutely.
As usual, I've picked out the submissions I thought were particularly noteworthy for one reason or another, and present them after the jump. Plus, this week we have TWO winners, who you'll find at the very end.
Congratulations and thank again to everyone who entered!
"Alien Bane" by VonMalcolm: I loved the use of the multiple tentacles gripping swords. The background is psychadelifunky, too.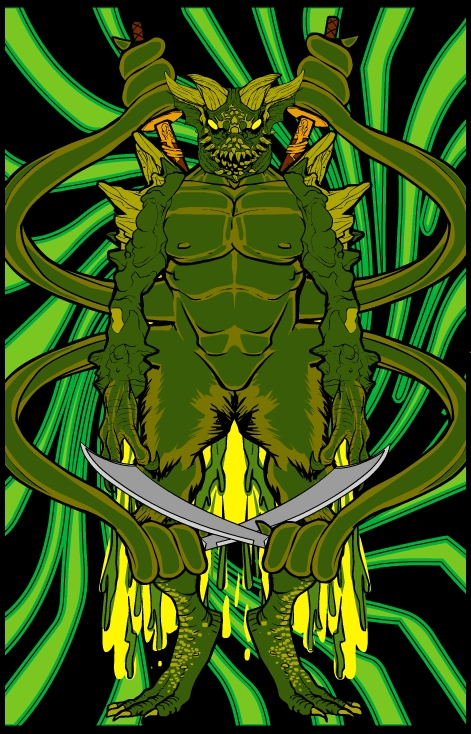 "Micro Queen" by Rancid: Excellent stage-setting and use of props here.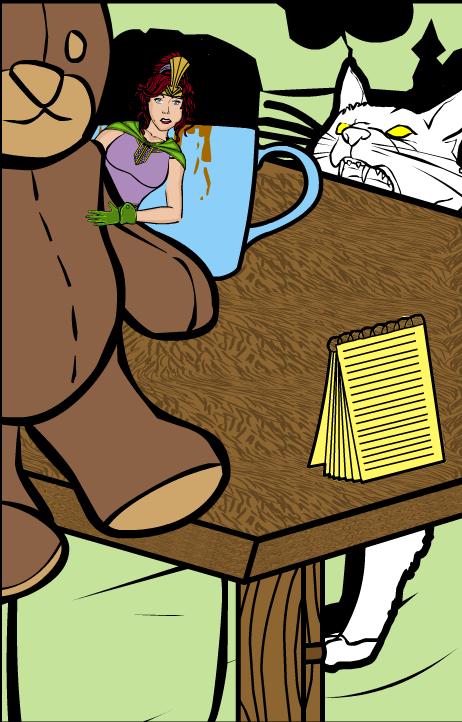 "Deathtron" by Rancid: Yes, in some ways this is your standard cyborg skeleton robot death-dealer, but he has a clockwork crotch. I can't help but wonder if he pees motor oil through that thing.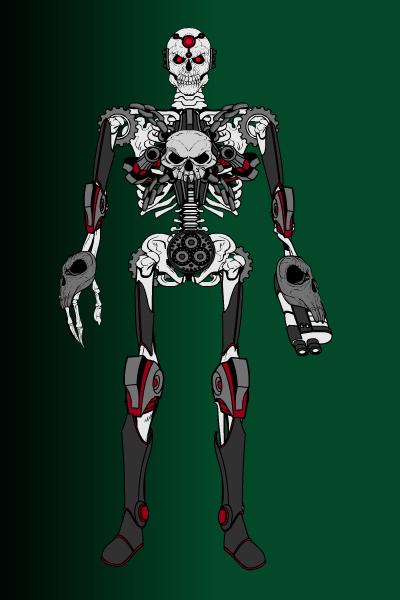 "Gut Baroness" by PRiegel: I wish I could have seen the look on PRiegel's face when "Gut Baroness" came up in the random name generator. Excellent job with a tough assignment, this is a character I'd be more interested in learning about if I saw the visual.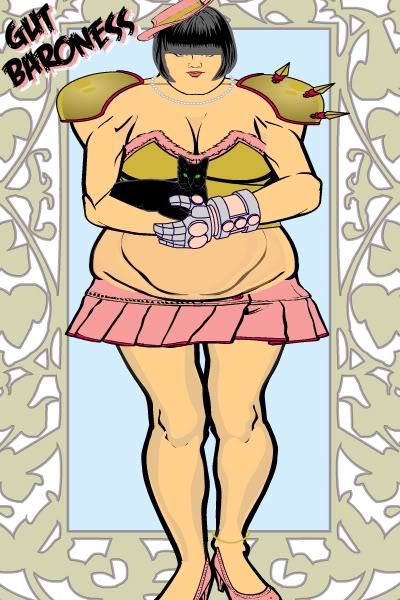 "Ghost Spinner" by Me, Myself, and I: A very simple but effective character. I love the glowing web stuff between his hands, that works really, really well.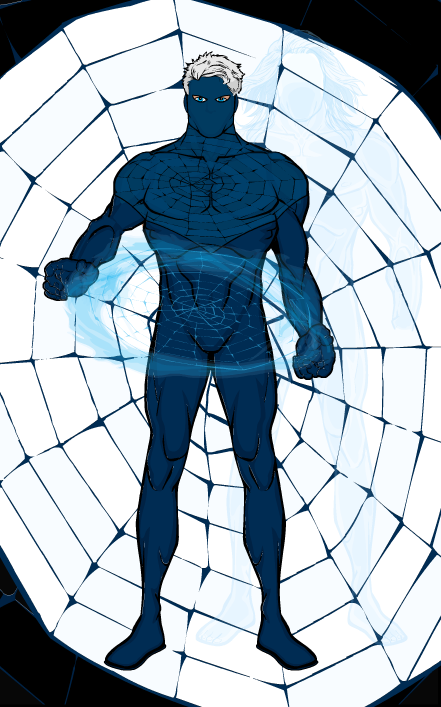 "Canine Fang" by Me, Myself, and I: MMI deconstructed this a bit, separating out the two name words into two separate characters, which is pretty clever. I like this duo a lot; nothing too fancy, but just right.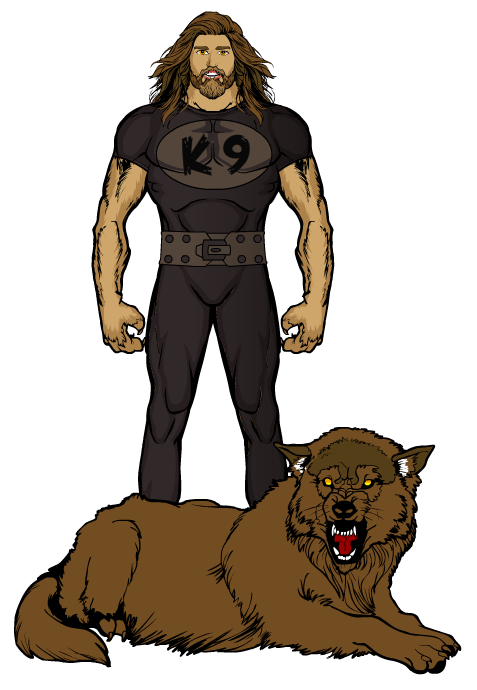 "Ruby Cutlass" by ManiacMick: I love the swashbuckling look of this character. I can see her starring in a Golden Age book next to Phantom Lady and Bulletgirl.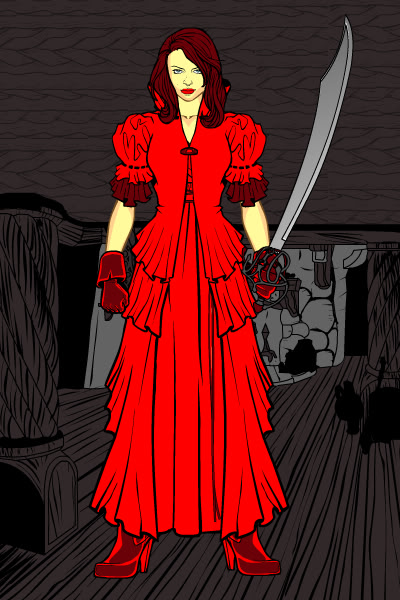 "Flame Mistress" by Kaldath: I particularly like the use of the word balloons and dialog. Very cool.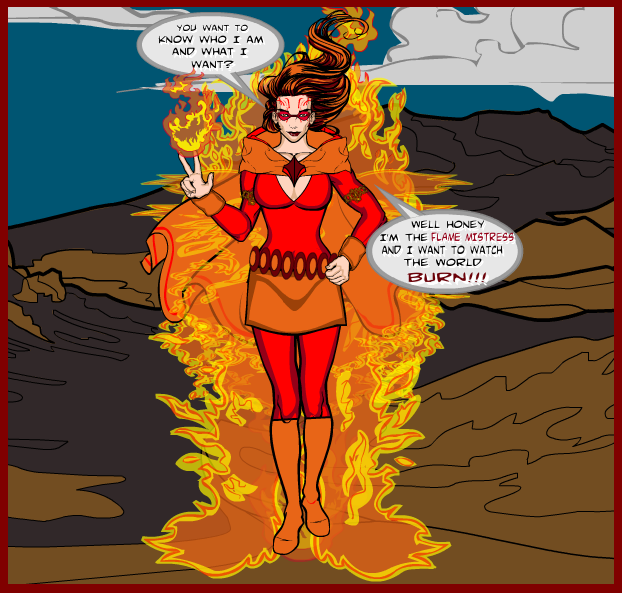 "Deadly Howler" by Imp: What would happen if a werewolf got really, really bored during his transformation?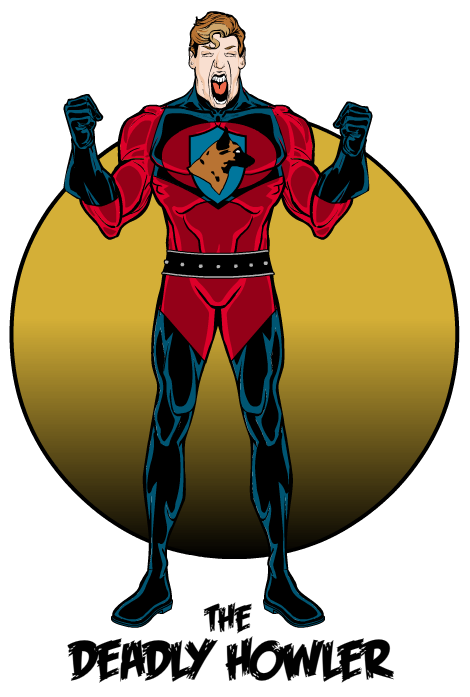 "Malachite Paw" by Gargoyle323: This was one of the tougher word combinations I saw, and masterfully rendered. I love the smooth transition from the monster paws to the forearms and the simple, clean costume design. But the expression on the thing's face is what really sells it for me.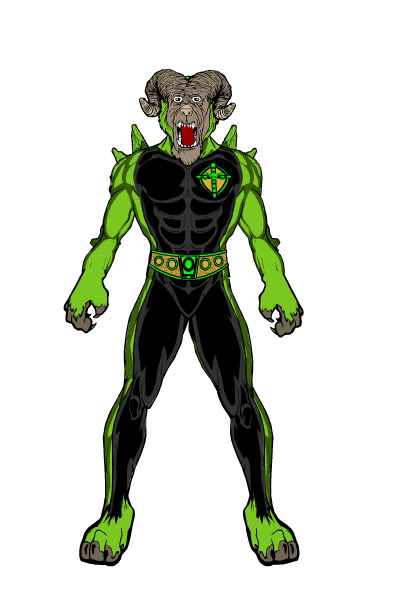 "Ghost Screamer" by Galactic Ketchup: A cool concept not based on the human figure.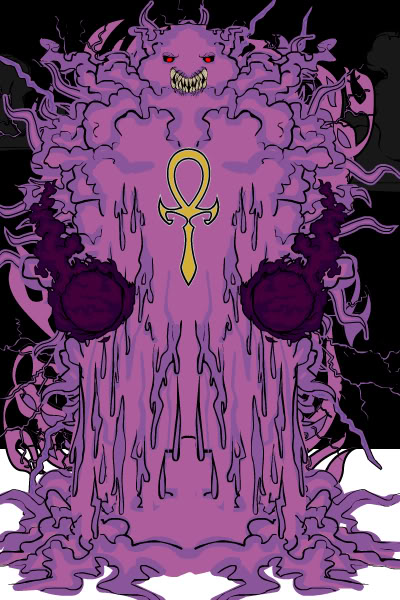 "InfernoMech" by Doomed Pixel: I love the fact that the midriff is just flame, that's totally cool. The glow effect around that is awesome, too.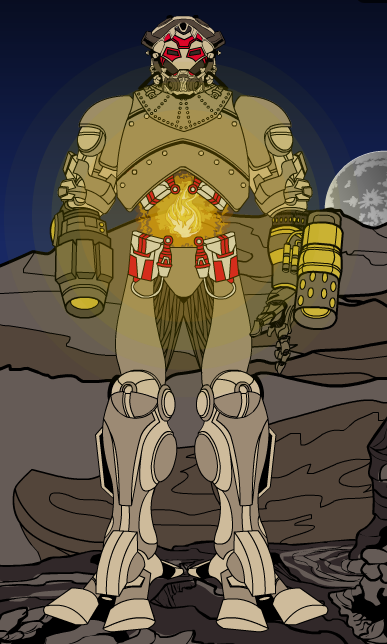 "Spectral Deceiver" by Decolda: Great use of negative space here.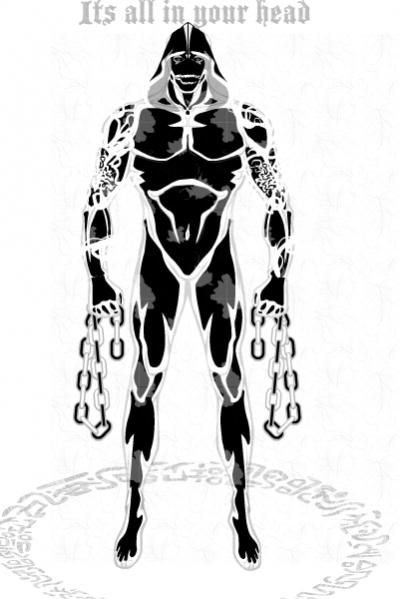 "Emerald Rain" by Connor: I know we've seen the green glowing effect before, but combined with the name and the character's simple but nifty modern outfit, this really works well.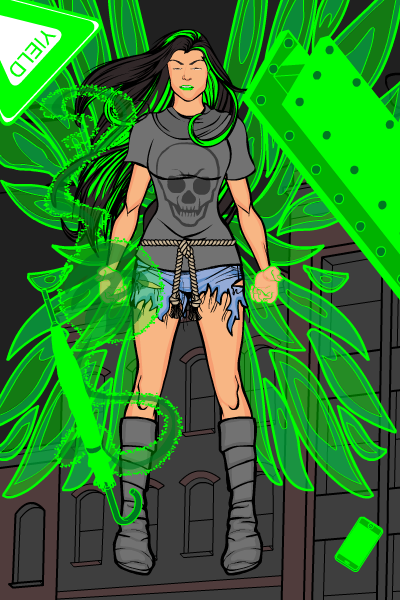 "Mini Blade" by Cliff: Very funny! "Always bet on Short Stack Black"!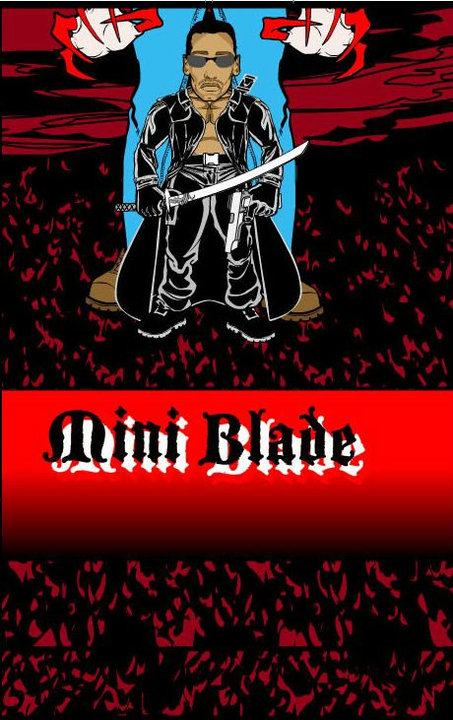 "Cold Grip" by Brian: Definitely one of my favorite designs of the week, the tight color scheme and concept go perfectly together.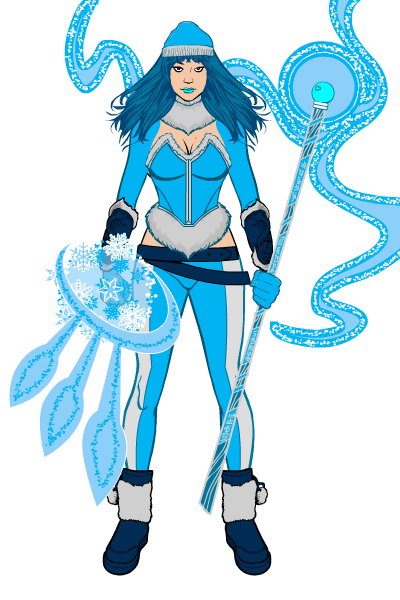 "Animal Thought" by Brian: I appreciate that Brian took the time to go back to this random combination, even though at first it was too tough to figure out. This idea is outstanding and more than a little creepy, since I am surrounded by animals at all times.
"Pyrotaur" by Blue Blazer: What a great name and composition!
"Sword Sorceress" by Bloodless Rose & Uesugi Warrior: This illustration brings a whole new class of RPG character exploding to life in my mind. Love it.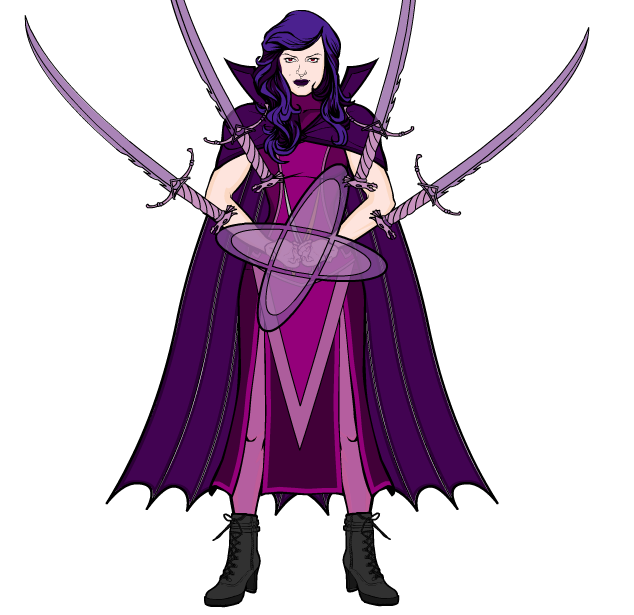 "Brain Freeze" by Alex: I really like the head on this guy. It's like Validus had a baby.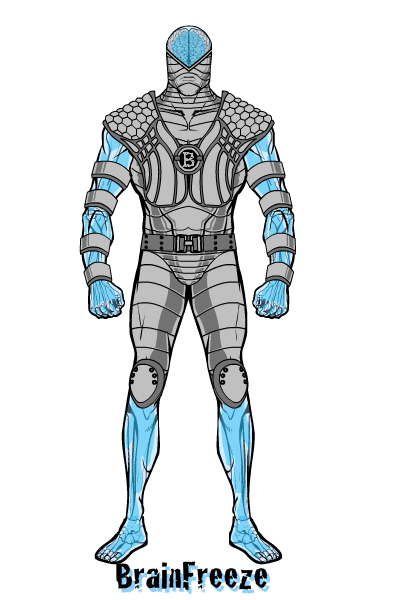 "Brainscreamer" by Alan Bates: The background masked onto the body works great here, and the big mouth moved down onto the neck is fantastic. A very effective and creepy composition.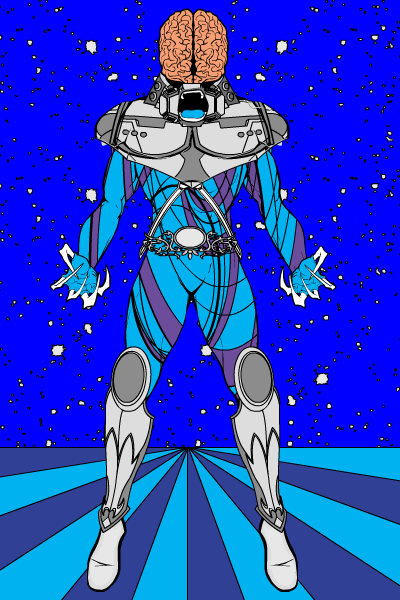 Which brings us to our winner! Or in this case, winnerS. First, I wanted to make a Special Achievement Award to recognize the outstanding efforts of those who submitted not just one or two random characters, but the full slate of ten they generated. That was way above and beyond the call of duty, and no mean feat. So a big thank you to Atomic Punk, Cliff, Grip, Gargoyle323, Me Myself & I, and Rancid for going that extra mile and for reaching such a high level of quality with all of their submissions.
One other person did the same, and overall I thought his ten were great even among that group of outstanding designers. So the Special Achievement Award for Outstanding Randomosity -- and his choice of HM3 item -- goes to DiCicatriz! Here are a few of his that caught my eye in particular.
"Spear Scream": I love love love the insignia used as a tattoo. Totally cool. Everything about this character design is great.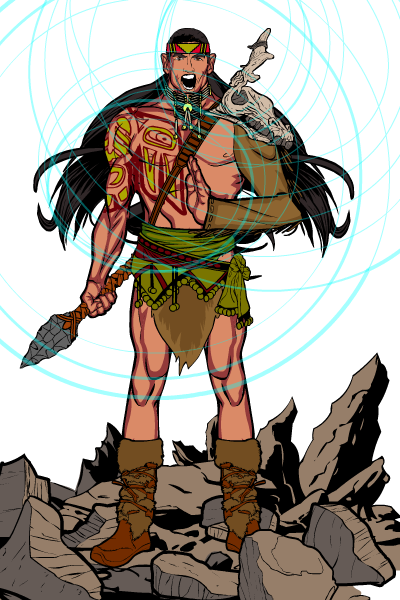 Lupolion: I love the flag, and the name -- like if Napoleon had lycanthropy.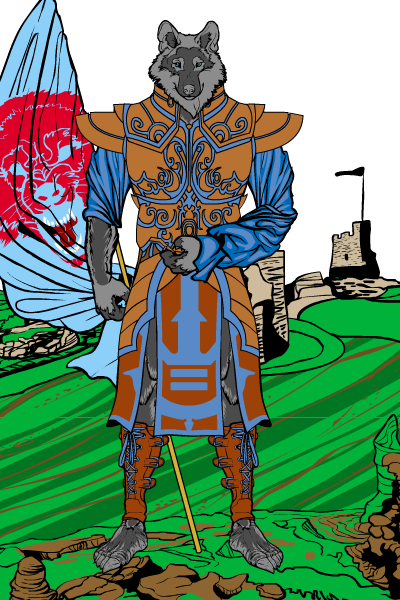 "Fever Conjuress": I feel like maybe I've seen this one before, but it sure is awesome.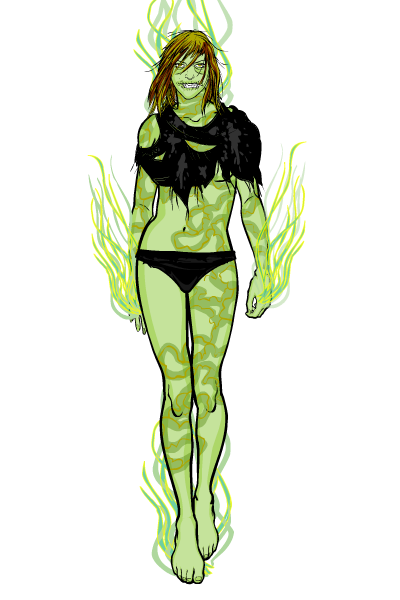 "Beast Stone": Tough, dominant, and totally cool. Love the glowing insignia in the chest and the bigger arouns outside the smaller ones to make them look beefier.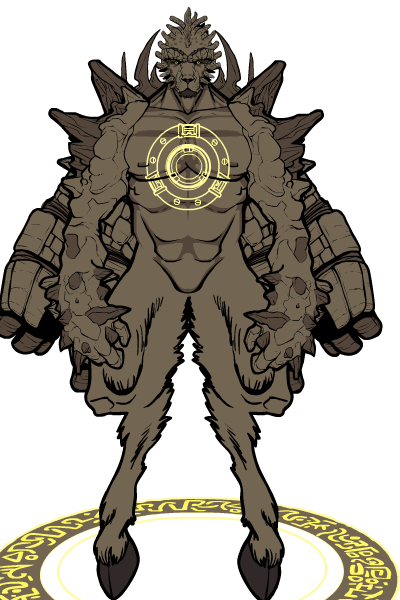 Finally, the overall individual winner for this week goes to Doomed Pixel and his outstanding "Clerical Raptor", which I feel certain Robert Kirkman could totally turn into the best comic series of the year if he wanted: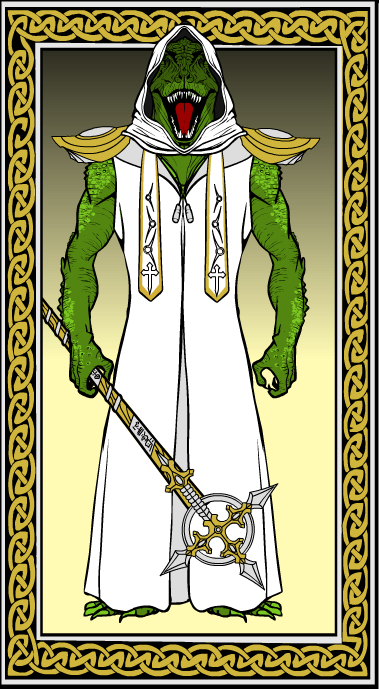 Doomed Pixel wins his choice of either any item he chooses, or a portrait, to go into the final HeroMachine 3 version. Congratulations to him, DiCicatriz, and everyone who submitted such great characters!