I'm throwing you a bit of a curve ball with this week's Caption Contest, as you'll have to complete the dialog started by a different character in the frame. So yeah, good luck with that! But, if you can come up with the funniest replacement dialog to complete this random comic book panel, you'll win either your portrait or any item you like to be included in the final HeroMachine 3 program.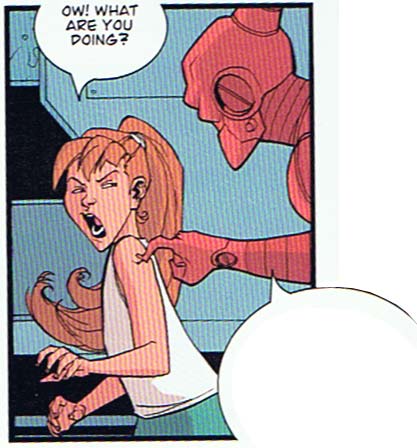 You have one week, as many entries as you like (for now -- if it gets ridiculous like it did a time or two in the past I'll have to ramp it back down to just three) so long as they're left as a comment or comments to this post, and the very hounds of hell breathing down your neck. OK, that's actually just the other commenters who might beat you to a joke, but you get the idea.
Good luck everyone!
Oh yeah, and keep it clean!