Our contest this week ended up being almost more of an "environment" affair than science-fiction, which is fine considering I just released those item sets recently. Having said that, the overall winner definitely embodied the spirit of the contest and also made a totally cool looking illustration, so bonus! Read on to see the Honorable Mentions for the week and the ultimate winner.
Fishpants always comes up with something new and fun, and this week is no exception. I haven't even put word balloons in yet, but he managed to get them anyway: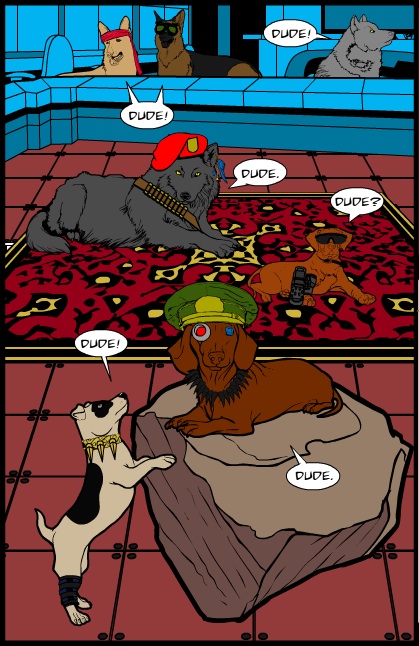 All I can say is, the environmental systems on that ship better be top-notch.
Imp's "Space Pirate" was a more "serious" attempt at a sci-fi type of environment, using multiple rock sets, the boulder, the moon, and a nice simple gradient for the sky that sets off his character very nicely: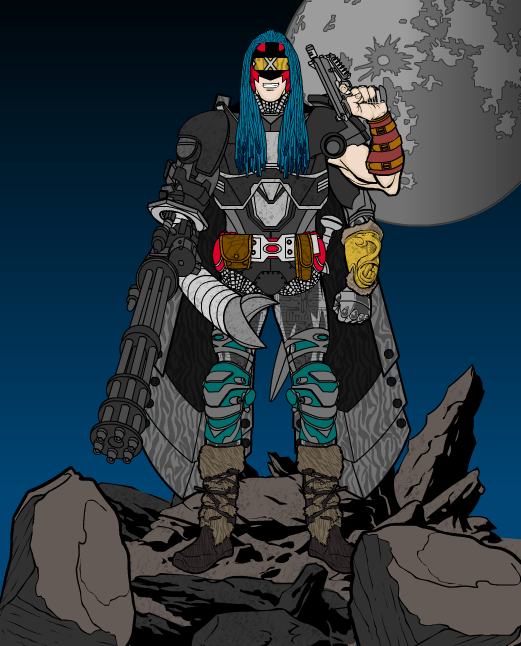 LargeFormat pulled off a very "Dune"-ish vibe here through the use of two different background layers and a consistent color palette: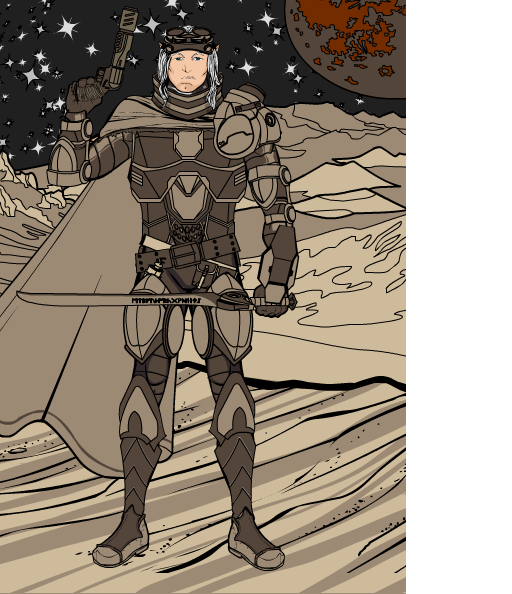 Anarchangel's "Heavy Duty Armor" character has some elements I've seen many times in the past, but his clever use of multiple spell effects as clouds and the flames, along with the blue sky and moon, really sell the idea of this guy flying.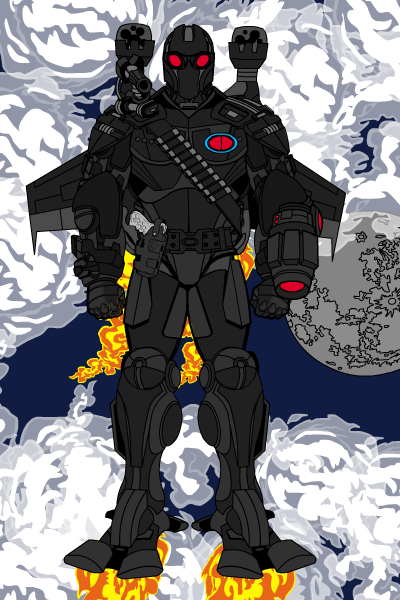 My favorite "environment" illustration this week, though, comes from first-timer Zyp and his rooftop cyber-ninja: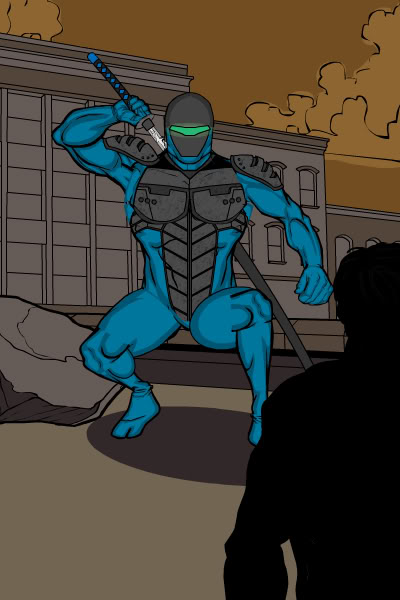 The pose is great, the half-bared blade is great, and the cityscape is great. The blacked-out silhouette is what really sells the composition, though, and made it stand out for me. Nice job, Zyp!
Haydn turned in a "Space Agent" that had both the great space environment (including a force-bubble-shielded planet, which rocks) and a very good-looking character: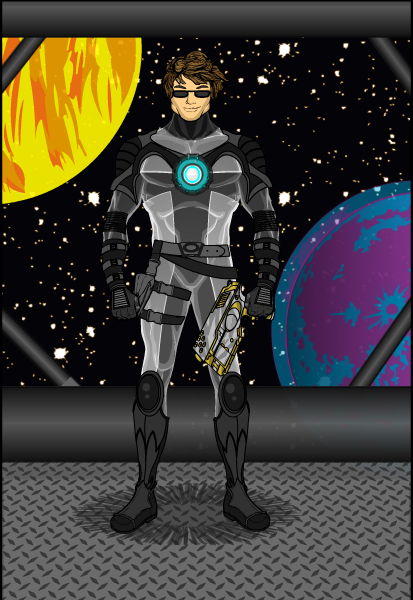 I also wanted to highlight Darkvatican's "Cyberpunk Payne", even though it doesn't have any background at all. What I like about it, though, is the subtle way the robotic arms are joined at the shoulder differently than they would be for a normal human. It's a subtle but very cool effect:
All of the above were great for different reasons, but the winner this week was Eric, who turned in a series of futuristic warriors in different sets of gear, including this fantastic cloaked warrior: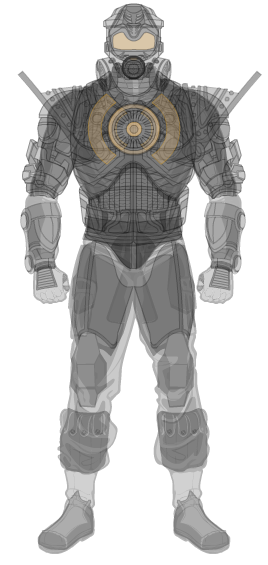 I love the see-through armor outer shell, and the light yellow glow around the center chest piece, and just the whole look of the guy. Well done, sir!
Thanks to everyone who entered, and congratulations to Eric, who wins any item of his choice, or a caricature of his head, to be included in the final version of HeroMachine 3.
I'll be posting the next Caption Contest in a couple of hours; until then I hope you enjoy looking at these and the other entries!