Many thanks to everyone who submitted one or more of the 70+ entries to Character Contest 6: Animalia! Before I announce the overall winner, I wanted to highlight those I thought were particularly deserving of an Honorable Mention for one reason or another.
DJ usually comes up with something creative, and his "Demon Animal" really made me laugh this week: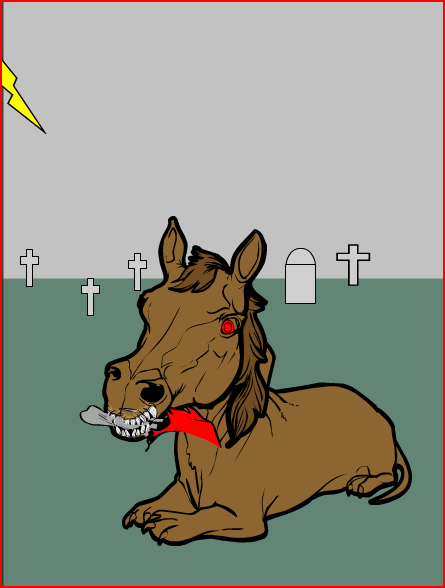 He's so CUTE! My wife's a dog trainer, and I can certainly relate to this kind of almost-cute-but-actually-deadly canine critter.
Speaking of cute half-canine, half-human creations that make me laugh, I need to say no more about Hammerknight's "Poodle Boy", who I am sure is just a few centuries away from guest membership in the "Legion of Substitute Heroes":
Eric's "Jaguar" is, I think, a good example of "less is more". You don't have to get super-crazy-complicated to create a nice, cohesive, solid illustration.
Haydn once again managed to put together a very impressive image. It took me a bit to realize that the great iridescent sheen to the wings was a cleverly colored camo pattern, but it really works great: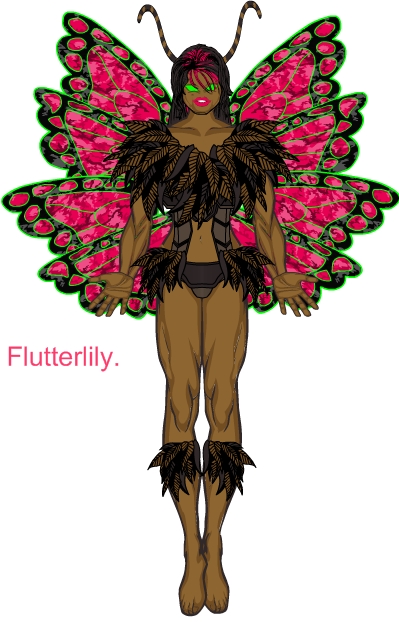 Kaldath I think had the best cat-human creature with his "Wildcat", and I think she'd stack up well to Tigra or Cheetah or any of the other mainstream feline femmes:
Finally, these last three are so close I am having a really hard time deciding between them. First up is Imp's "The Berkut", which I think is just an outstanding illustration design in terms of color, item selection, concept, and execution:
Marx once again pulled off a fairly astounding "posing" feat, with his werewolf, doing things with an arm I didn't think were possible (which is a weird sentence to write):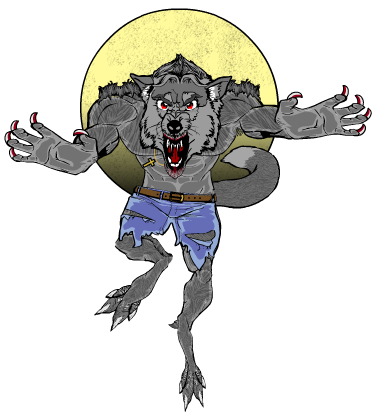 And finally, MartianBlue's "Eagle" is also an excellent composition, not necessarily ground-breaking, but very polished and complete:
Looking back over those three Finalists, I'm probably going to have to narrow it down to MartianBlue and Imp. Marx's is a technical marvel, but I don't think the actual final illustration has the polish of the other two (which is understandable since he's breaking so many barriers with the composition, using bits that weren't really meant to go together, it makes sense they wouldn't be as cohesive as things that were drawn as a unit, so that's no slam on him). I frankly can't decide between the two, so I'm going to go with MartianBlue since he hasn't won yet, and Imp has.
So congratulations to MartianBlue, winner of Character Design Contest 6! Big kudos as well to Marx and Imp for their oh-so-close running-up; to all the Honorable Mentions; and to everyone else who took the time to submit a design. They were all great fun, and I wish I could post them all here, but I do encourage you to go back and click through the original entries to see some really neat stuff.
Many thanks again to everyone, I hope you enjoyed putting these together as much as I enjoyed looking at them.