The winner of Caption Contest 24 is ... JonnyDemon!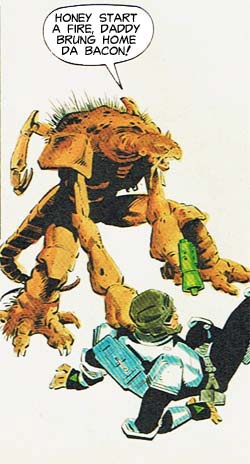 The other honorable mentions from this week were:
EnderX: Turn…the lights…OFF!
Ballin' Boy: Roaches do check out. In fact baby, I'm checkin' you out right now.
HalLoweEn JacK: There's only one round left. Here, take this, and remember to aim low. His brains aren't in his head…
Many thanks to all who entered! Keep your eyes open for your next chance to win your own custom black and white illustration later today.