From the pages of "The Butcher" No. 4 (©1990, Mike Baron and Shea Anton Pensa), we learn that all characters in comic books must scream all dialog at each other, whether that be while flying a plane ...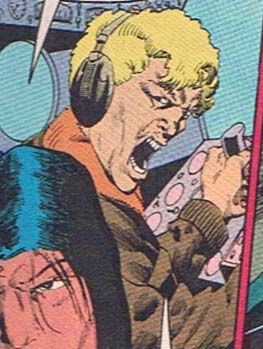 ... while calmly discussing what the situation does or does not call for ...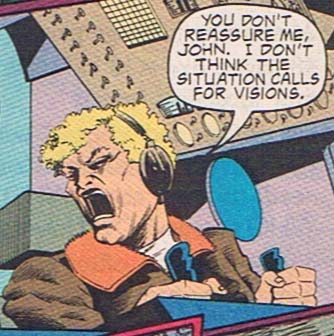 ... while asking a polite question after getting your jaw accidentally unhinged ...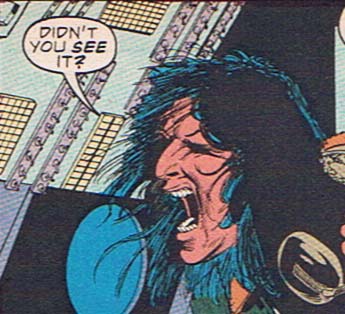 ... while getting so frustrated watching two pilots shout everyday dialog at each other that your eyes explode into lightning bolts (I'm speaking from personal experience here) ...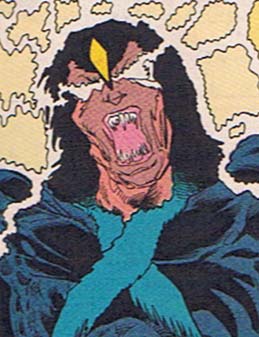 ... while either piloting or co-piloting with your eyes closed and sitting in a chair made of squared-off cement ...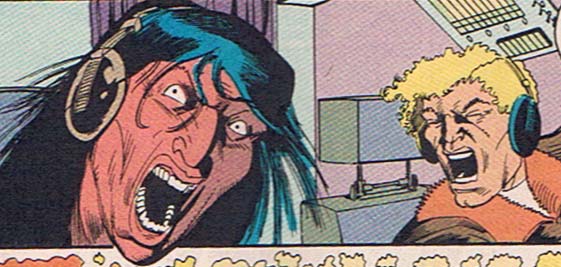 ... while getting groped by a stranger when you're a grandmother and poking him back with a Finger of Outrage ...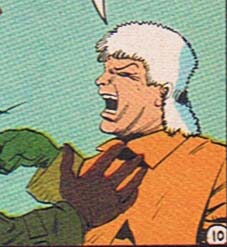 ... while whispering for the love of Pete ...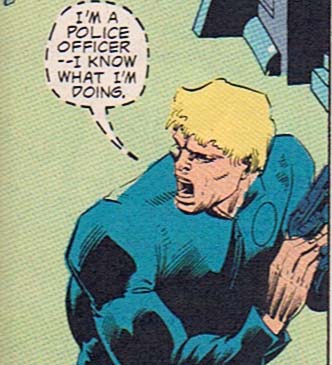 ... or just while using incredibly exaggerated gestures to show some doofus what this mysterious thing called a "bow" is.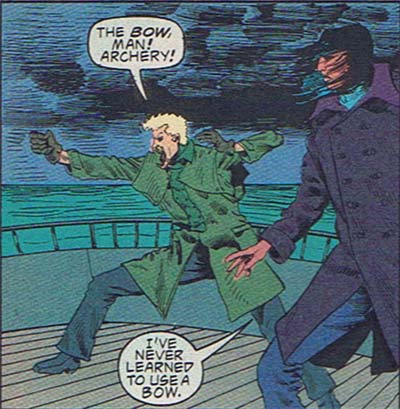 I'm pretty sure I know now why he's The Butcher -- that's the only way he could come up with to shut everyone the hell up and get some sleep.