Here's your weekly Caption Contest challenge: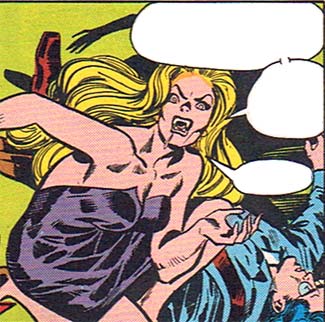 I'm starting a new rule this week -- no more than three entries per person per contest.
The prize for the winning entry is a free custom black and white illustration of whatever you like (within reason). To enter, make a comment below containing the dialog you would put in this scene. For example:
Top Word Balloon: Welcome back to "Dancing With the Undead Stars!" I'm your hostess, Draculette. Before the break,
Middle Word Balloon:poor Clark here gave quite a tasty performance, but he's just been voted off.
Bottom Word Balloon: Permanently.
Put on those thinking caps and come up with your best funny line and you too could win your very own professional illustration!