CantDraw
Participant
I'm going to do something I've never done, I think – posting a work in progress.  I'm currently working on a redesign of one of my favorite characters of all time, Femora.  I thought I'd get really ambitious with this project and do a three-pose picture, twice – one in her regular costume and one in her deep-space suit.  I liked the first pose so much I'd thought I'd share the whole concept…that, and I doubt I'll finish it this week.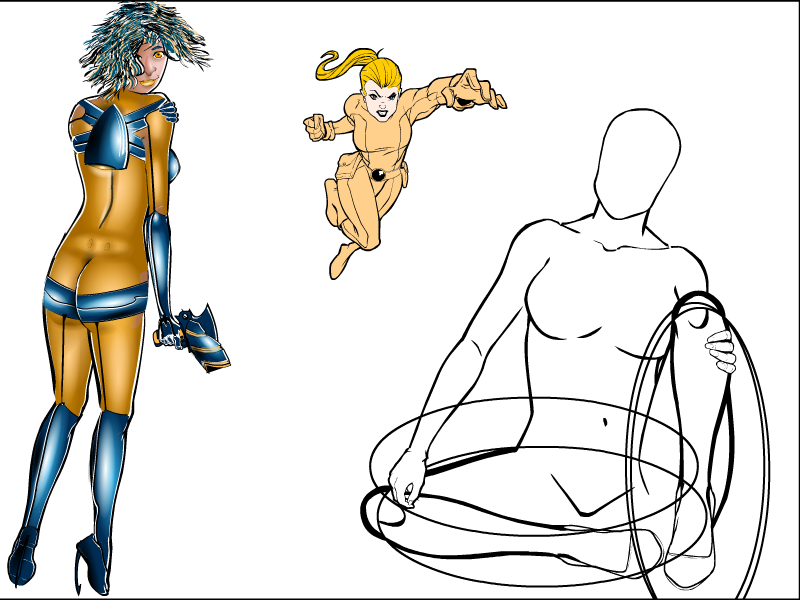 The back pose is completely finished, possibly, and I have the sitting pose started.  I plan on having a flying pose in the middle similar in style and size to the one showing.
Sorry Mad Jack, I originally had her wearing much less, but decided to go with the skin-tight suit, which, frankly, isn't that much different. 😉
Attachments:
You must be
logged in
to view attached files.