This week's pile o' randomness was an interesting batch of butt-kicking, living-island-of-Japan, Robot Fighting madness. It started out with this rather disturbing Barry Windsor-Smith cover illustration of X-O Manowar #5, and I challenge you to tell me just what that … um … "doo-hickey" is on his left pectoral: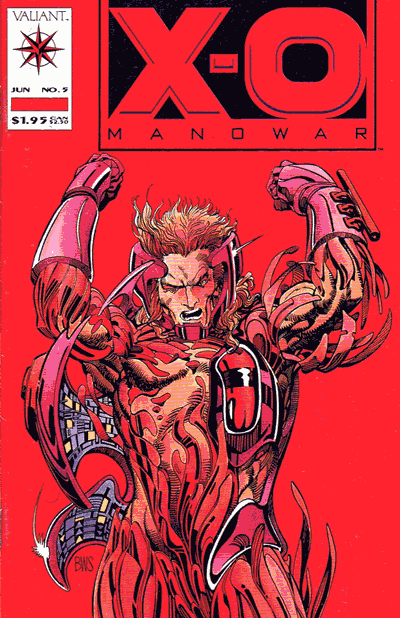 All I'm saying is, I sure hope it doesn't end up sliding further down as the suit finishes forming, ifyouknowhatimean.
Anyway, this batch of random comics was full of contrasting styles and imperatives which I'll go into after the jump.