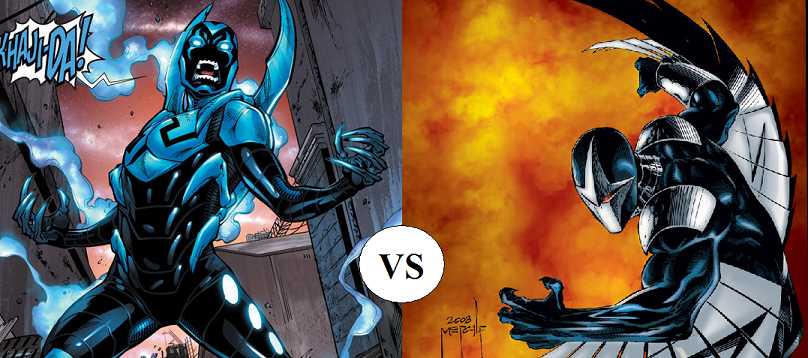 This weeks Poll Position pits the "sentient power armor" wearing Blue Beetle, against the Andriod body replacing Darkhawk!
[polldaddy poll="6860788"]
Looking at these two combatants I find it slightly difficult to pick a winner at first blush. Both characters are similarly armored, both sport heavy weapon capability and both of them  are flight capable. I however am going to give the win to Blue Beetle simply because if the need arises the armor itself can take over and becomes a far more savage fighter which I believe gives the edge to the Beetle.
That's my stance, whats is yours ? Tell us below and don't forget to leave your vote on the poll!