I'm not sure why patterns on super-hero capes went out of fashion after WWII. But I feel pretty sure I can understand why star-shaped masks didn't catch on, as you can clearly see from Captain Courageous: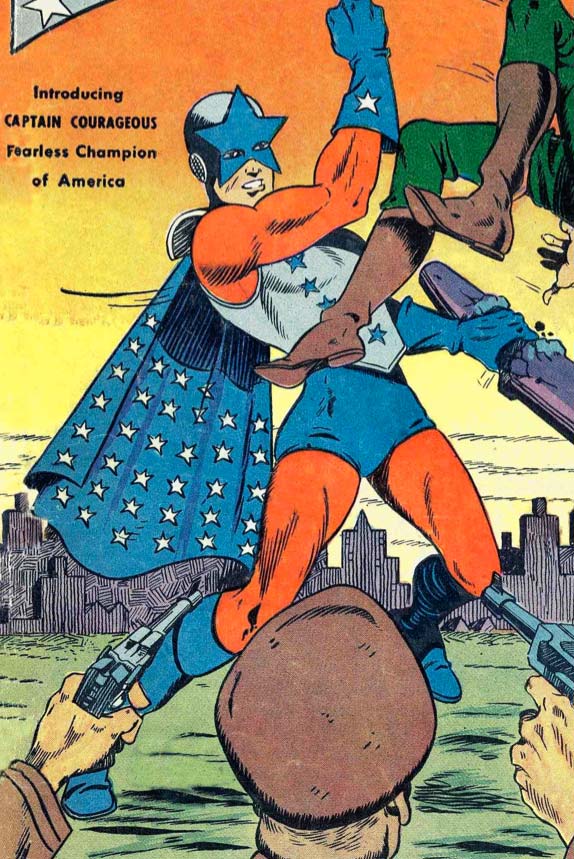 It looks like Aquaman is playing a practical joke on him by commanding one of his undersea friends to give him a wet, sloppy French kiss. You should love your allies, but don't, you know, "love" your allies, Captain.
The patterned cape seems off-putting to modern sensibilities since you hardly ever see them any more. I suspect part of the reason is that they're simply too busy, taking attention away from the main figure. But also, I bet they're really hard to draw properly, considering how much capes get whipped around. You'll notice in this illustration how stiff it looks, partly out of the necessity to keep the stars all aligned.
The mask ultimately is what dooms this ensemble, however. I don't care what a big fan of Starro you are, you can't go out in your fan boy cosplay headgear, folks. Especially when you're beating up Nazis -- this ain't Dragon*Con, folks!