Thanks to everyone who entered Character Contest 55: Capricorn Won! I have noticed that the Zodiac contests don't seem to generate quite as much enthusiasm as others, so I wanted to ask up front how you all feel about them -- keep going or give it up?
Anyway, I've gone through the submissions and have picked a few that I thought you would enjoy seeing. As usual, this is all just my personal opinion about what makes, first, the best image, and second, fits the contest theme best. If yours isn't highlighted here, that doesn't mean it wasn't good! I just have so much time and space and have to go with the ones that I think for one reason or another are particularly worthy of praise.
Off we go, with the winner coming at the very end!
I noticed a lot of satyr representations, but as I understand it, the god of the satyrs, Pan, is somewhat peripheral to the versions of the story in which he appears. It's not a human top with a goat bottom, it's a goat top with a fish bottom. Because myths need to make sense, dammit! I kid. I have to confess I deprecated the satyr-centric ones a bit, though several did make it as Finalists, but I felt there were more creative (and mythologically accurate) ways to go with it.
For instance, Airia's "Arysta" (thanks for ultimately naming the file right!) is a very nice image, particularly in the environment with the colored trees, the swirling winds, and dancing leaves. A kick-ass image can cover all sorts of other hiccups.
Asder's "Capricorn Girl" went with a fish bottom with the human top, which is off in the opposite direction. But, like Airia's, it's a very cool image. I like the line coloring and environment a lot. I don't quite understand why a mermaid would have furry clothing, but it's all good.
Fishsticks claims to have been lacking inspiration this week, but you certainly can't tell it by his fantastic "Tropic of Capri", a very imaginative way to approach the concept of Capricorn. The framed forest scene frames the figure very well. And the figure itself is wonderful, from the diaphanous dress to the wonderful hair adornments.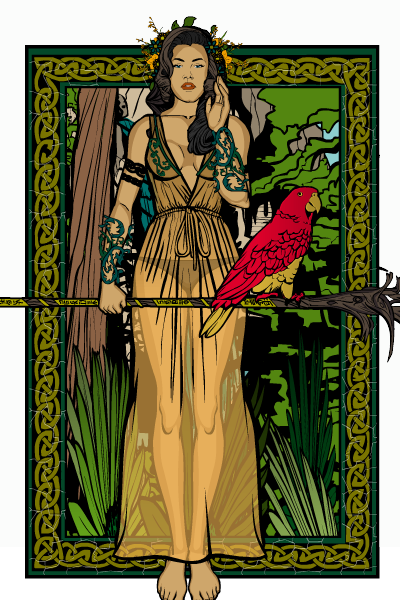 Iago Valentine took the fact that the date range for Capricorns falls in the dead of winter to inform his almost lyrical "Lady of Winter". I love the way he's faded out the background furthest in the distance to reinforce the idea that it's far off, gradually bringing up the color saturation as the elements come closer to the viewer's eye. The use of the star field as snow is great, too. And the character's expression of wistful sadness, reinforced by her hand positions and the flowing of the skirt, really elevates this image to a whole new level.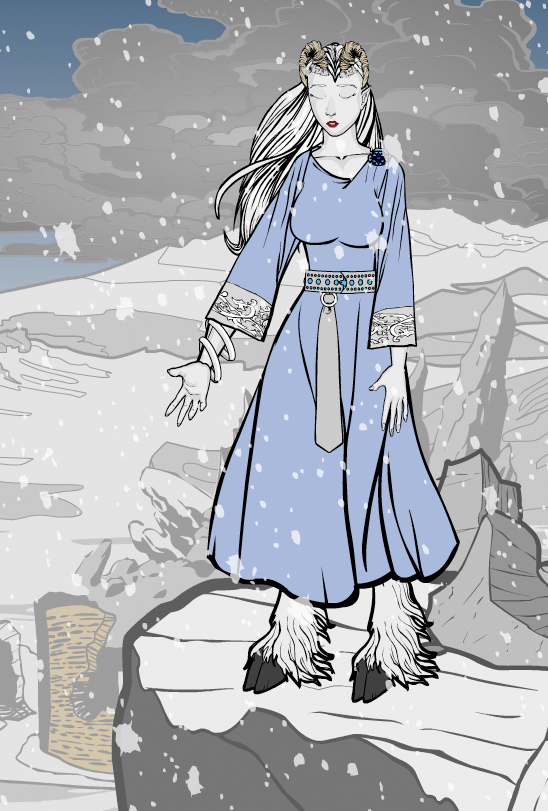 Kytana's star-god-made-flesh shows a ton of creativity both in concept and execution. Turning that horse body into a big gruff goat is genius. The red eyes, horns, and startling star on the forehead reinforce the idea that while this might look like a goat, it's definitely something more. Her use of warm brown tones throughout the foreground leaves and animals, offset by the cool purplish blue clouds makes for a very convincing, yet simple, setting.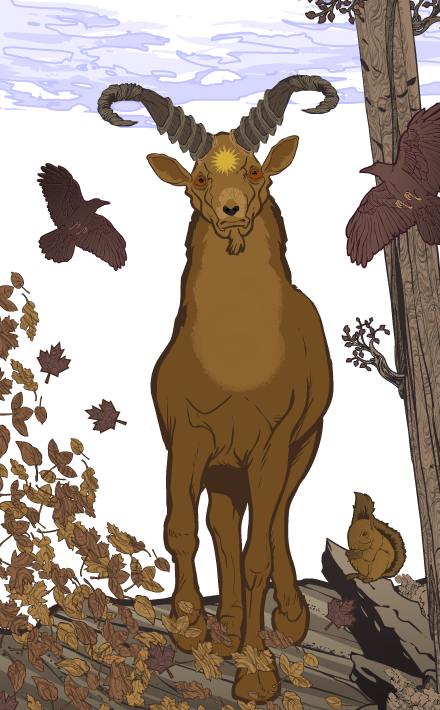 I am determined to publish each of MLS's ongoing Zodiac Commandos as long as we have these!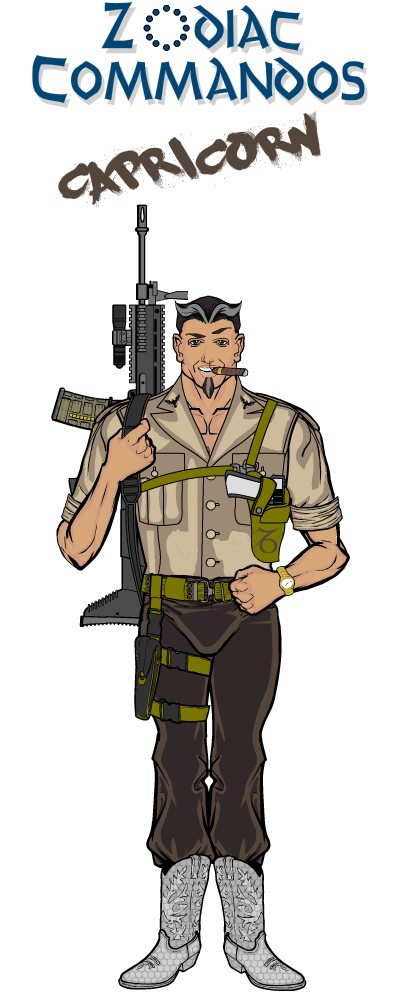 Rancid's "Capricorn Man" is so fun I can barely stand it. By far one of the best Japanese animation style characters I've seen come out of HM.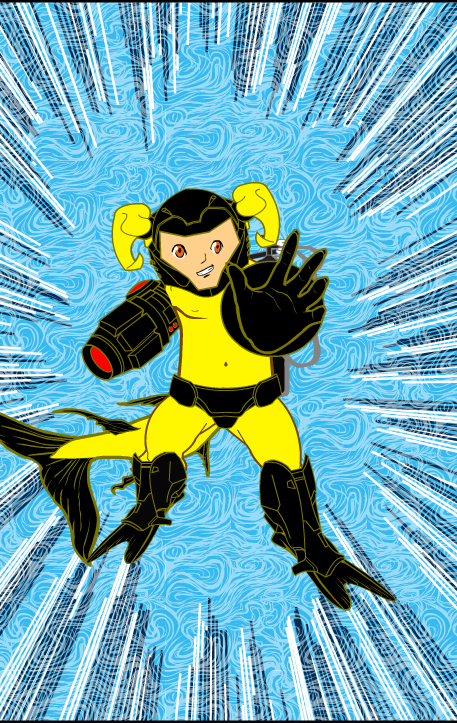 Robo's "Capricorn" in some ways is the most traditional "super hero" submission, but I think it's very creative in concept (including aquatic and goat elements) and looks cool at the same time.
SpiderCow2010 nails the point I was trying to make about satyrs not being quite right in this brilliant send up of what is, let's be honest, one of the more nonsensical ancient myths: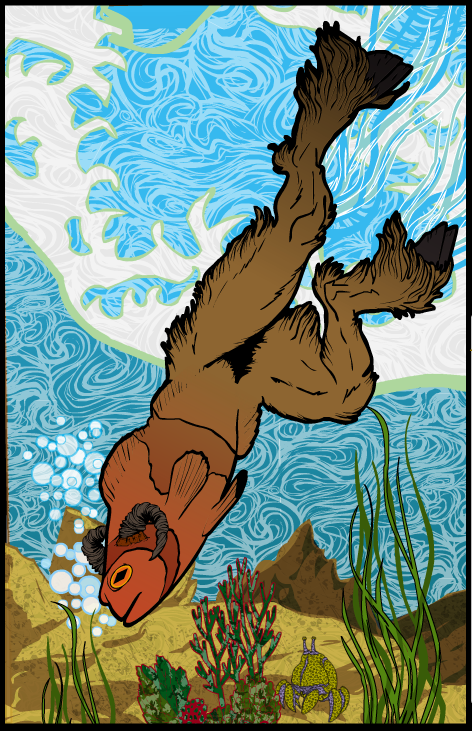 Finally, you have to love Watson Bradshaw's fake movie poster featuring "Mergoat Kidder" and "Christoper Bleats"!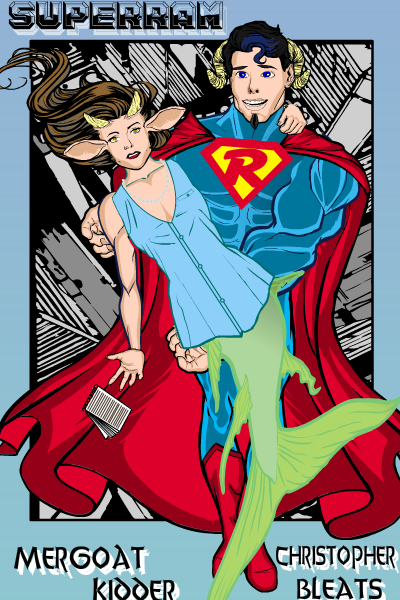 Which brings us to our Winner for this week. For me it was between three -- Iago Valentine, Fishsticks, and Kytana. I went back and forth and even got my wife's opinion. Ultimately, though, I decided to go with Iago Valentine's "Lady of Winter", for its ability to evoke an emotion and excellent all-around craftsmanship.
Congratulations to Iago Valentine and all the Finalists!