Starting this week I am moving contests to Mondays*, so heads-up on that. And to "kick" off the change, your challenge this week is to come up with the funniest replacement dialog for this blank comic book panel: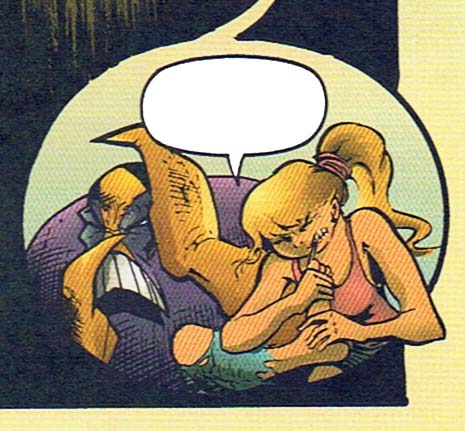 Yeah, good luck with that! The rules are simple:
Entries must be made as a comment (or comments) to this post;
Keep it relatively clean (appropriate for late-night broadcast TV at worst);
No more than three entries per person, so use your best stuff!
I'll announce a winner next Monday, who will receive their choice of either any item of their choice, or a portrait of themselves, either of which will be included in the final HeroMachine 3 version.
Good luck everyone!
(Image and characters © Sam Kieth and Image Comics.)
*The current character contest will be judged tomorrow as per the old system, with the next coming next Monday instead of next Tuesday, then we'll be completely on the new schedule.