Thanks to everyone who entered Character Contest 13, and congratulations to the finalists below for their outstanding work. Before getting into the meat of the submissions, though, I wanted to kick things off with Ian Healy's inspired cover, which would never get the Comics Code Authority seal but nonetheless is a hoot: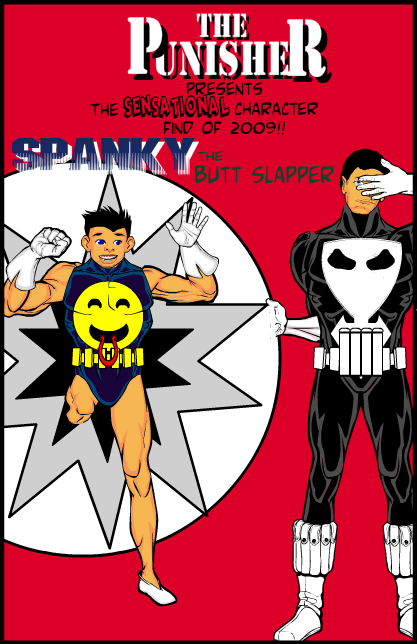 And now, the finalists!
Chase made a lot (a lot!) of entries this week, but "The Mr. Freeze Experiment" caught my eye for the great use of the helmet air-bubble attached to the wide-collared top and the faded-out head, which is an excellent technique: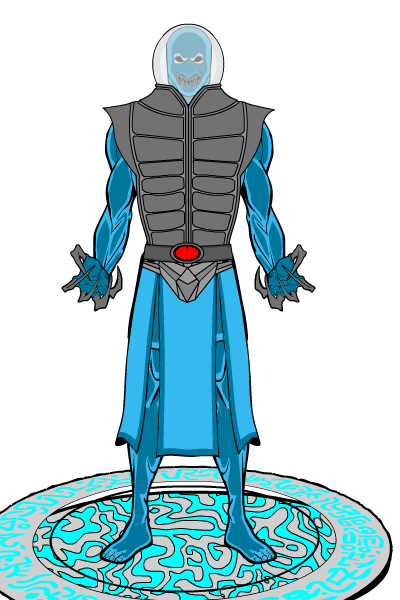 Several folks took advantage of the new background items to good effect as well, particularly Vigilante (who had a lot of excellent entries) with his "Leopard", sidekick to the Black Panther:
DeisT had a late submission that also put together a wonderful environment which I wanted to highlight with his Hercules buddy, Artus Kloergan: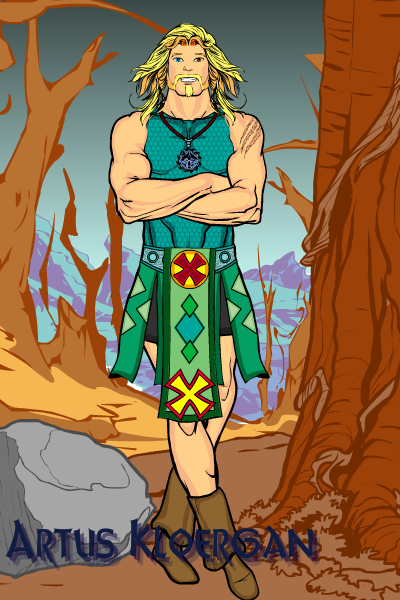 Andre turned in another great character in "Kayalla", a companion for Storm. I love the whole look of the character and the flying rocks technique is just inspired.
Jason Ransom had a non-super-hero entry in his Dark Vader sidekick, featuring a nifty headpiece and cool light saber thingies.
I loved Imp's concept of a demon possessed by a human in this "Ghost Rider" companion: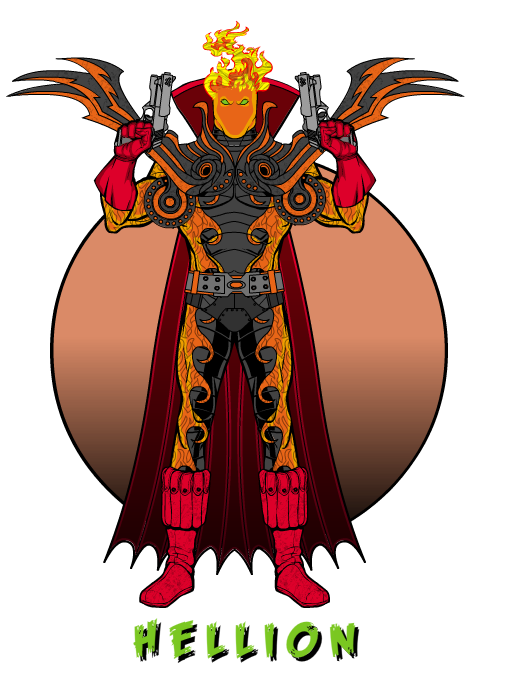 The overall winner, though, is Kaldath's "Iron Lad", Iron Man's new little buddy: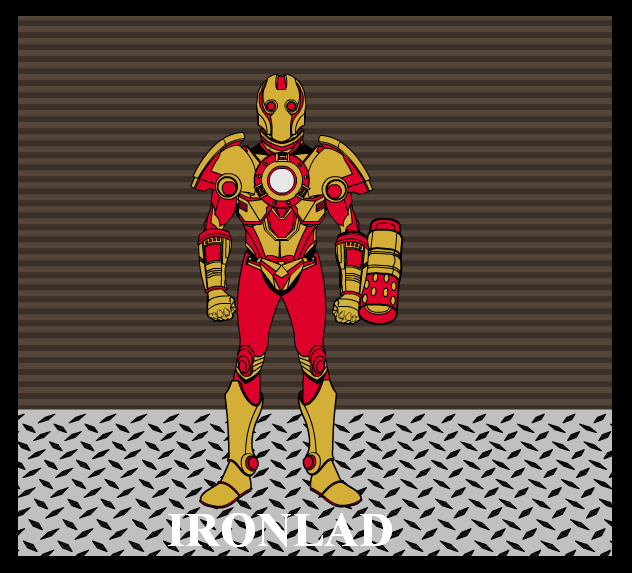 It's true there was an "Iron Lad" already, but he was definitely not a sidekick, and wasn't directly involved with Iron Man other than having also been in a version of the Avengers, so I think the entry still stands. I like how the costume is an homage to the main character without being a direct rip-off, and Kaldath handled the proportions of a youth very well.
Excellent job everyone, I am glad you had fun with it and hope to see you back for the next Character Contest, in two weeks!