With many thanks to the commenters in the last post (Solander and RJCD particularly), I have just added nine new shields to HeroMachine 3 Alpha's ItemRightShields: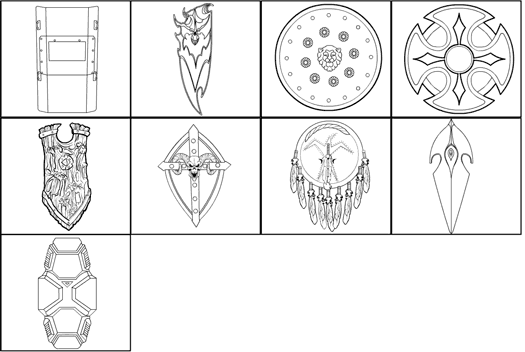 As usual, holler if there are any problems with it.
I now move on to Neckwear with all the great suggestions you guys gave. If you have more, post 'em here.