I am happy to announce that the winner of Caption Contest 55 is ... Hakoon!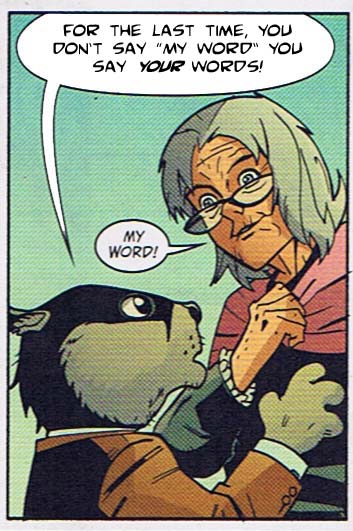 The other Honorable Mentions were:
D: No! It's my word! I had it first!
Merrick: Seriously … the blue pill?
Jonny Demon: Honk,honk!
The Imp: I won't let it get weird, mama…
Bael: Badger? I don' need no stinkin' badger!
Xstacy: Then he says, "We call it the Aristocrats!" and King Peter struck him dead. Just absolutely smote him!
For submitting the winning entry, Hakoon wins either his choice of up to three related items to be included in HeroMachine 3, or an illustration of his face, also for inclusion with the program.
Thanks to everyone for entering!