Vampyrist
Participant
Hello everyone,
It's been a while. I'm still around, just working and lurking, though not much machining in the last couple months. I do still however have a backlog of pre-Flash death works I can post as I get back into the swing of things.
First is another version of Charlie Holt, the hero formerly known as Delta (no relation). Charlie is super strong and invulnerable as well as a gifted tactician. He led a superhero team known as the Defense as Delta. One day, an errant death ray was able to damage his leg, making it too painful for him to continue superheroing and requiring the use of a brace and cane. He continues to help others by working as a behind the scenes strategist and eyes in the sky.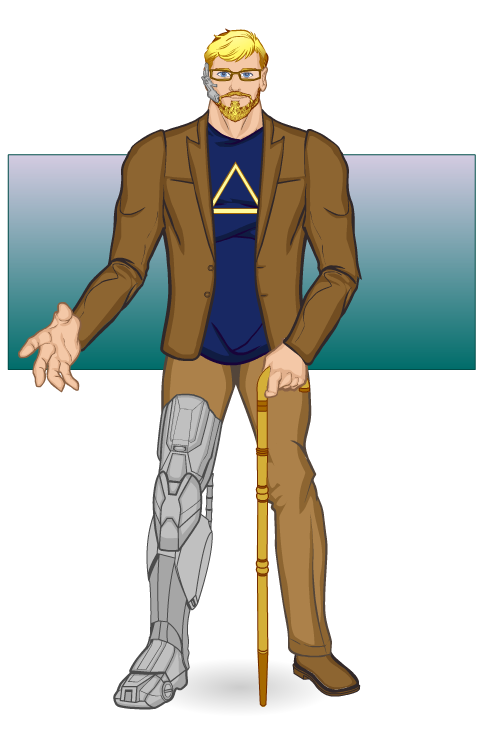 Attachments:
You must be
logged in
to view attached files.