November 2, 2020 at 9:11 pm
#172874
Vampyrist
Participant
Thanks! Here is Kyle Patton, AKA Kappa. Kappa is similar to Alex and always revered him. He would similarly become a hero. He was killed by an assassin when bounties were placed on all heroes. His partner in BSH, Shimmer, had the ability to alter reality.
Shimmer wished his friend back to life and Kyle was dragged out of the afterlife into his now immortal body. As part of going to the afterlife, one is given the ability to see likely futures as a way to assure one that their loved ones will be alright. This was not removed and was unable to be removed from his soul when it was shoved back into his body. Since he could now affect the future, he was able to see thousands of future possibilities as they formed. This shock of information turned his eyes and hair white.
This constant influx of information has caused him to mostly retire from the superhero game, though he is still dragged back in when the threat is great enough. He also has a secret hope that the bigger threats may be able to end his suffering, though he knows he will never die.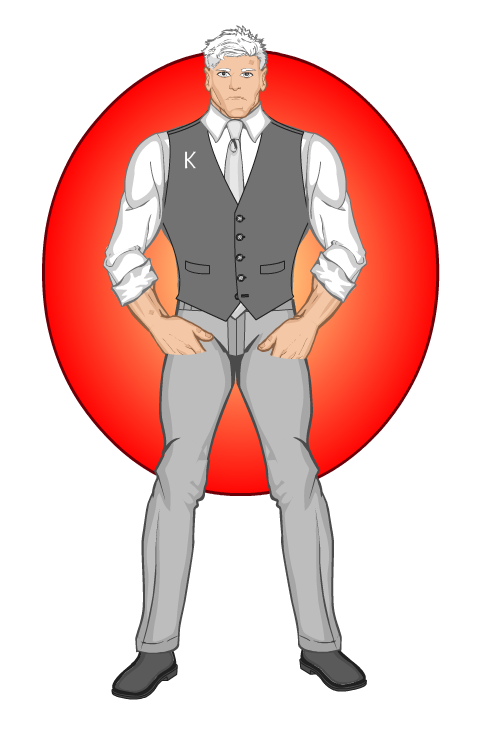 Attachments:
You must be
logged in
to view attached files.