JR19759
Keymaster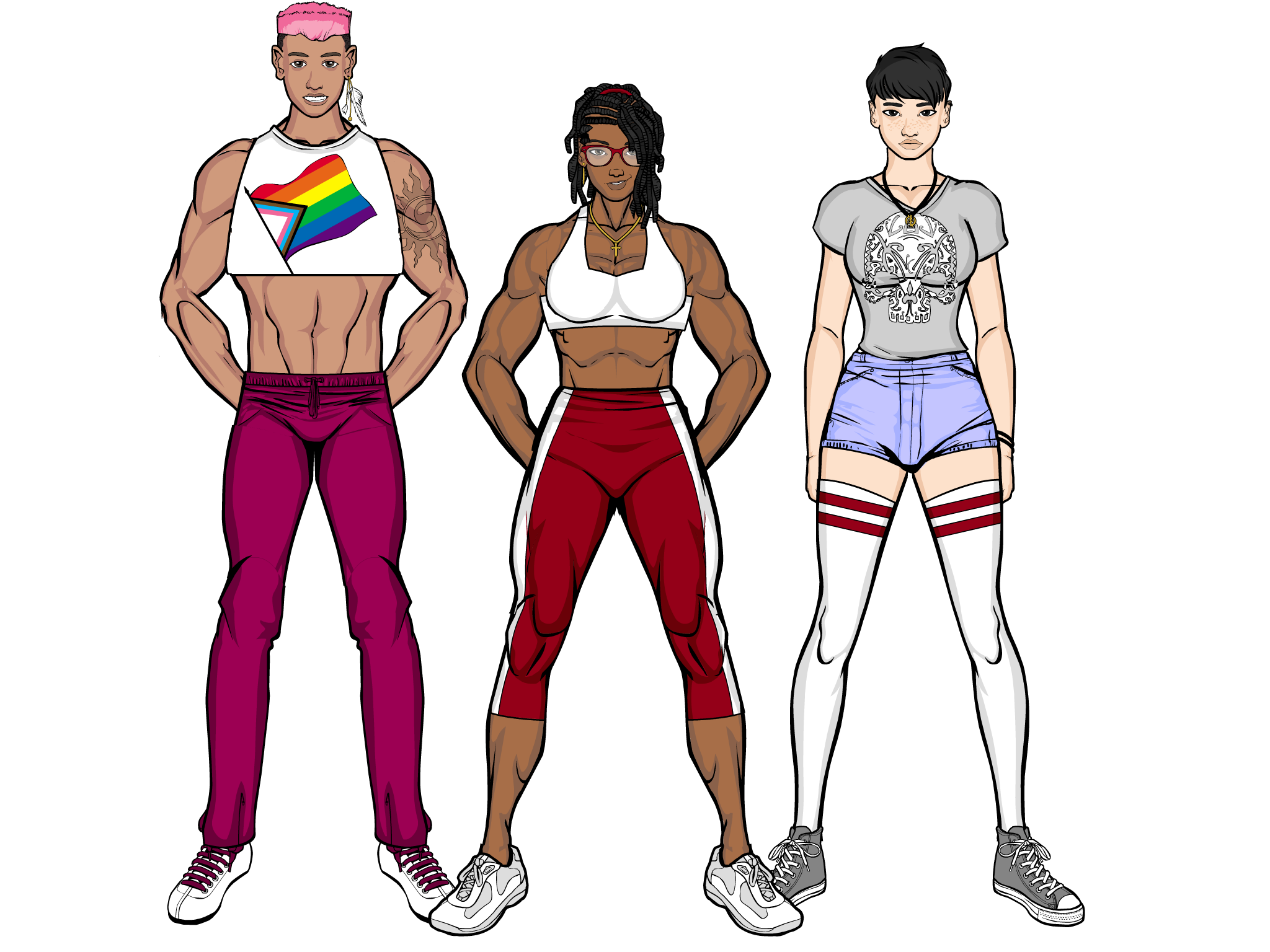 No real backstories for these guys yet, they're just characters that will end up being worked into the Lili & Danni universe as minor characters. Also, it was an excuse to try out different skin tones and some other ideas I'd had.
On the left we have Aiden White (he's probably going to end up being either a friend or a co-worker of either Lili or Danni. He's gay, obvs, and I'm going back and forth on whether or not to make him trans or cis). In the centre we have Macie Adams (she works with Sarah. She's half black and half asian, with her mum being Filipino and, as such, can speak a bit of a Filipino language (probably Tagalog, again, still deciding). She's a lesbian and Catholic). And finally on the right we have Kira Parks (she and Macie are dating. Kira is half-asian, though, again, not decided on where or which parent).
So, yeah, these guys might be fleshed out a bit more in the future, depends.
Attachments:
You must be
logged in
to view attached files.