JR19759
Keymaster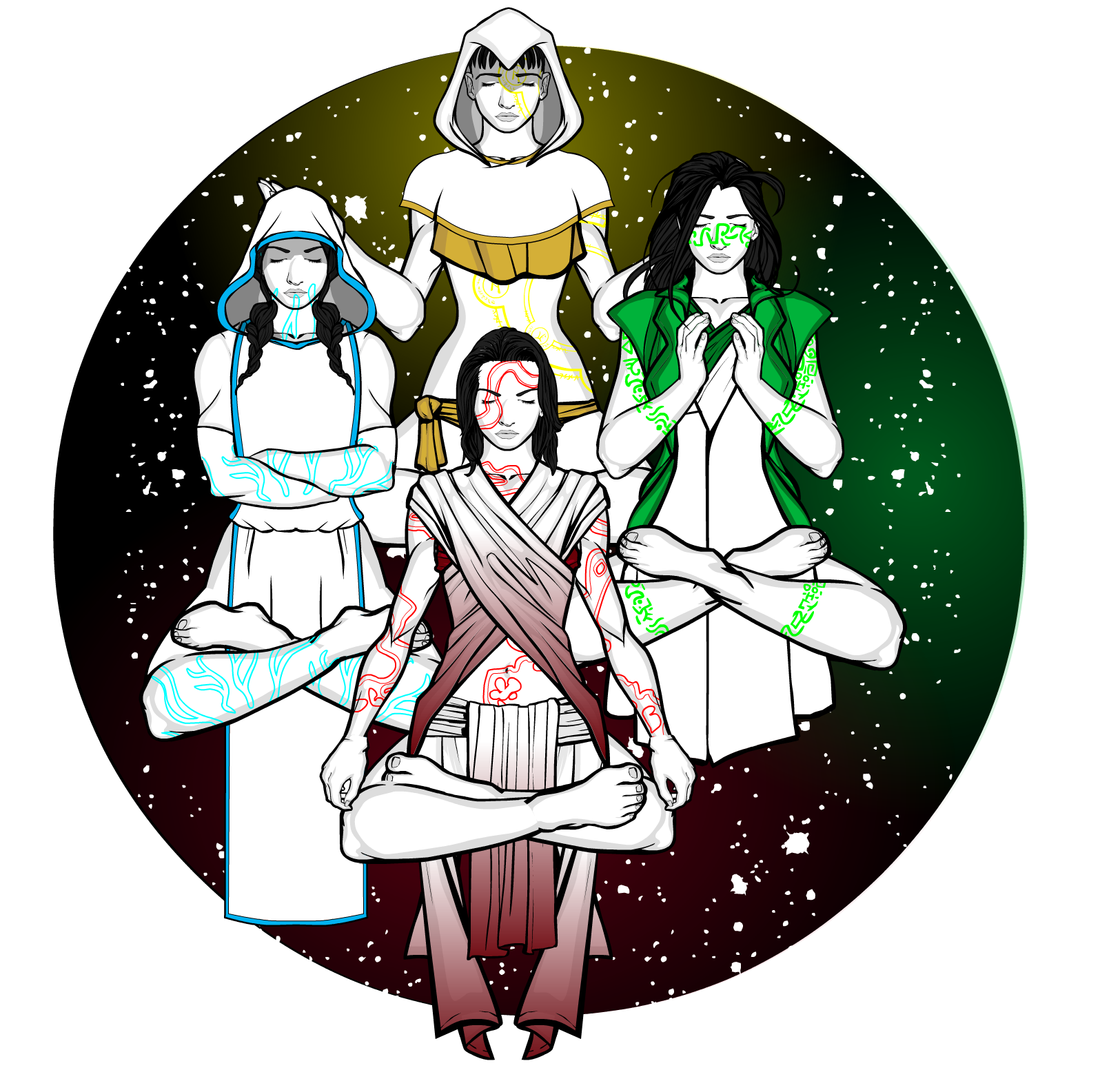 One of the Eldar, The Muses are one being of four parts (a trait they share with their sister, the twins The Veil and The Extant). Each aspect represents a fundemental of the nature of all sentient races; with A'Ilia (yellow) representing wisdom, J'Alai (green) representing creativity, K'Iliai (blue) representing willpower and L'Iria (red) representing emotion. Together The Muses represents life and creation, just as the Eldar known as The Spectre represents death and destruction, so the two are often considered diametrically opposed, though The Eldar are more complicated than that. Whilst most would see The Spectre's destructive nature as evil, to The Muses his existance is as nessescary as theirs is, where there is life there will always be death and where there is death, new life will come to replace it.
This reply was modified 3 years, 5 months ago by

JR19759

.
Attachments:
You must be
logged in
to view attached files.