February 5, 2019 at 4:07 pm
#154223
CantDraw
Participant
Here's what I'm hoping to submit for the Grand Champion contest if I can color it in time and add some background; however, if I can't, I'll just submit this.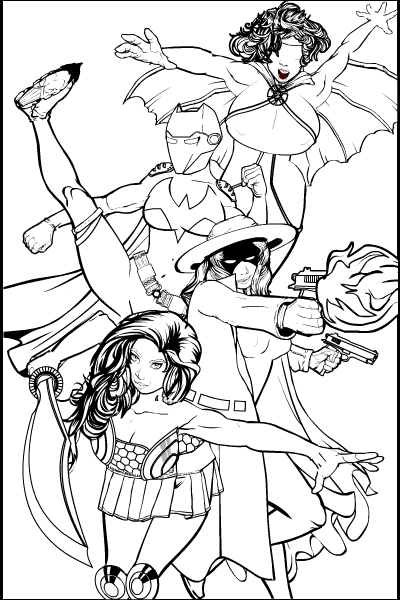 I based this of a Birds of Prey cover that I've wanted to reproduce for some time. In case you're not familiar with all the characters, starting from the bottom, Nimu (as Golden Gladiator), The Tempest, Red Bat, and Stellar (magic version). Together they are the Tower.
Attachments:
You must be
logged in
to view attached files.