January 10, 2019 at 12:59 pm
#153865
CantDraw
Participant
For the latest contest, F5: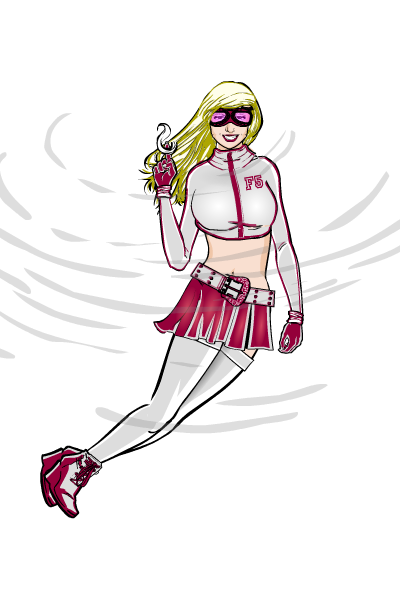 BIO:
Courtney Dans attended the same high school as Nathan Cooper and was one of the mean girls. Some time after high school she lost her entire family in a terrific storm where only she survived. It was then she discovered her wind manipulation powers. She decided to use her powers for good and became F5. A popular hero, she's always willing to pose with her fans, known as "Fivers". Courtney has a terrible gag reflex when it comes to bad smells and has been known to get distracted because of this in a fight.
Attachments:
You must be
logged in
to view attached files.