September 10, 2018 at 12:59 pm
#152469
CantDraw
Participant
Chapter 1, scene 4 of "The Tempest: Rain Rot":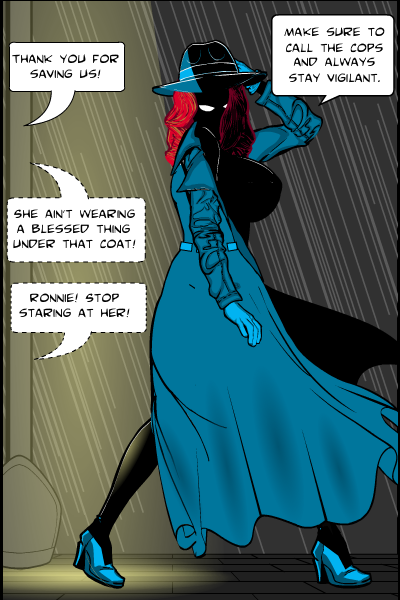 This concludes chapter 1. I already have the whole story planned out. Each chapter will follow the same basic format of the three 3-panel pages and a final full page. The story is seven chapters long with a bonus one-page epilogue. I had thought about doing a cover for each chapter but I'm thinking I won't since I'm doing the full page at the end of each chapter.
Attachments:
You must be
logged in
to view attached files.