December 22, 2017 at 6:51 am
#148782
CantDraw
Participant
Here's the next fantasy group character, the conjurer Timor.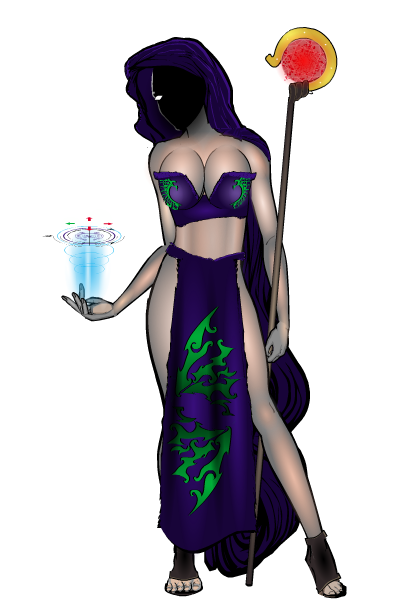 A Dark Elf cursed with Scare Face – anyone who sees her face will lose their mind with fear. Timor leaves her face covered. It comes in handy in a fight but doesn't work on all monsters. In the picture she's conjuring a dungeon map and compass.
Attachments:
You must be
logged in
to view attached files.