October 15, 2017 at 4:02 pm
#148032
JR19759
Keymaster
Ok, I'm back. I've been super busy this month so I haven't had any time to finish off posting the solo shots for Outsider Investigations and I want to get them done before I put up anything else, so here goes.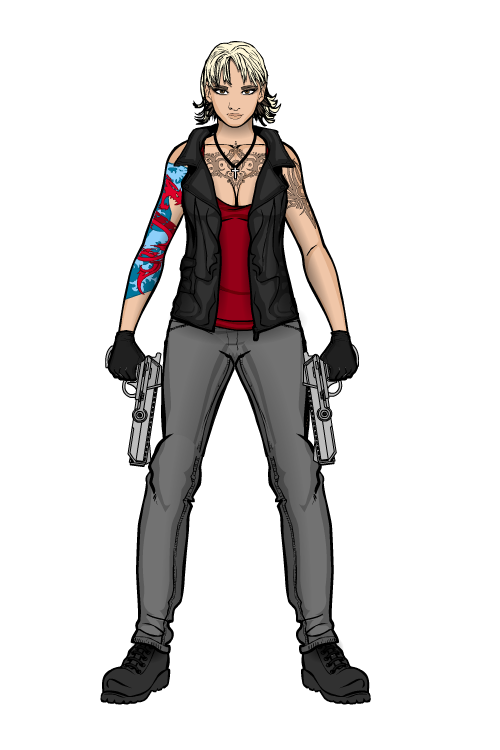 Name: Jane Archer
Alias: Firebolt
Speciality: Weapons
A former soldier, Archer proved to be an excellent sniper during her first tour of Afghanistan. However, during her second tour, she lost her left leg to a roadside I.E.D and was medically discharged. She was lucky though, two of her squad lost their lives. The event left her with PTSD and reliant on her family for support during her rehabilitation process. However, civilian life just didn't suit her and Archer found her way into the employment of Outsider Investigations. Though she is without any powers, and using a prosthetic leg, she is an invaluable member of the team due to her combat experiance and excellent ability to quickly analyze a situation, though she still has occassions where her trauma comes back to haunt her.
Attachments:
You must be
logged in
to view attached files.