September 21, 2017 at 7:23 am
#147750
CantDraw
Participant
Been a while…I've tried to enter the last couple of contests but can never finish. I did however, complete a remake of an old hero for my Anime line. Welcome back Metal Streak.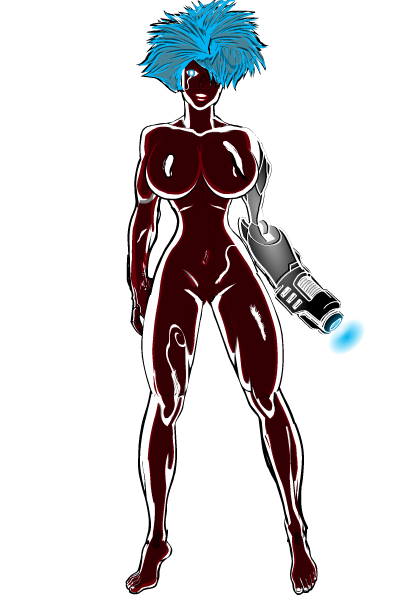 Dr. Emily Silver, aka Metal Streak, is credited with helping several heroes with the gear and costumes and is directly responsible for saving Red Bat's life. The nanos used on Red Bat have been greatly upgraded and, using herself as a test subject, injected into Dr. Silver. She can form a protective skin around her entire body, which enhances her already strong physique and give her the ability to fly. Due to a laboratory accident many years prior, she wears a prosthetic arm which can morph into various item, including a gun or blade.
Attachments:
You must be
logged in
to view attached files.