September 18, 2017 at 3:30 pm
#147690
JR19759
Keymaster
@HerrD- Cheers man. As for your question, Swan-Song would generally be non-lethal. His philosophy is to never stoop as low as the criminals he fights. As for Outsider Investigations… well, they didn't get that memo. They try though, it just doesn't always go to plan (unless that plan is kill everyone, in which case… plan's a good 'un).
Anyway.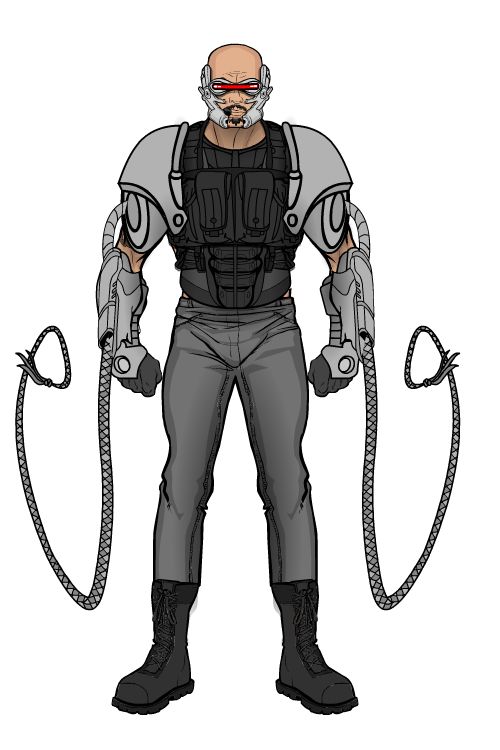 Name: Aaron Stevens
Alias: Snake
Speciality: Technology (Mechanical and Digital) and Computer Analysis
A self-taught technological expert, Stevens learnt a huge amount about mechanics from his father (who worked as an engineer) and has multiple computer science degrees to his name. With enough expertise and qualifications to hold any job within any tech industry, Stevens had an excellent career in Silicon Valley until his life came crashing down around him. Developing a huge gambling problem, he lost everything to pay off his debts. However, he was lucky enough to have previously made acquaintances with The Stranger, the head of Outsider Investigations, who offered to help Stevens turn his life around in exchange for becoming the team's computer analyst, helping them crack encryptions and hack the networks of gangs and criminal enterprises nationwide. But Stevens didn't stop there. He also built himself weaponised guantlets, with electricity conducting cords, so as he would just be "the computer guy" and could help in the field.
Attachments:
You must be
logged in
to view attached files.