Vampyrist
Participant
Here is the Cadets, a former superhero team made up of young heroes. They are made up of the flying/superstrong/invulnerable leader Kid Paragon, the intangible Phase, the prankster telepath Psych, fellow jokester snow golem Snowball, and the no nonsense supergenius Gadget.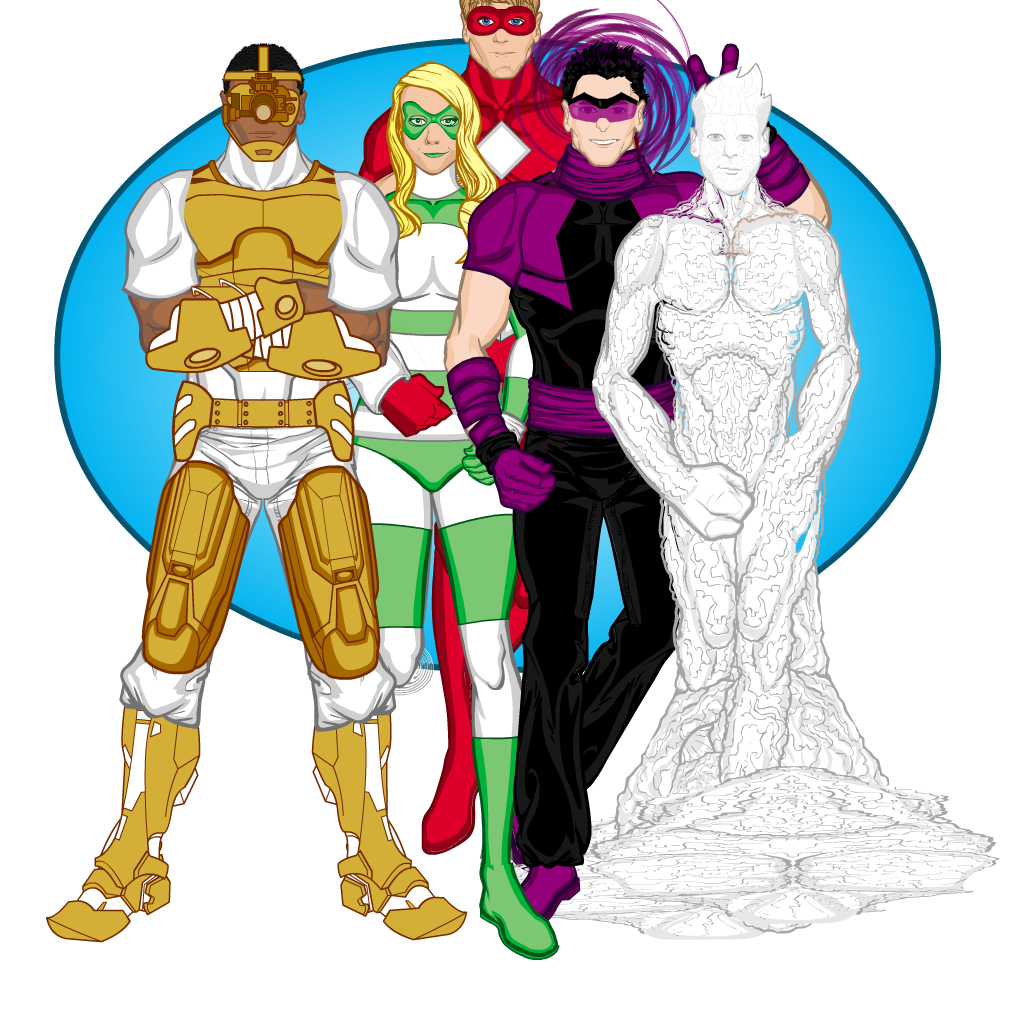 The team broke apart five years ago when during the fight with a mad scientist, Snowball perished. This event caused the team to go their separate ways. Psych would become darker and join SPARO for a time as Psyche. Kid Paragon would become Paragon and continue being a superhero. His girlfriend, Phase was mentally scarred by the fight and would retire for a couple years before returning as Spectra. Gadget would retire from superheroics and become a tinkerer for the BSH.
Attachments:
You must be
logged in
to view attached files.