CantDraw
Participant
Here's another in my anime super group…at some point I need to give that a name…anyway meet Cadillac: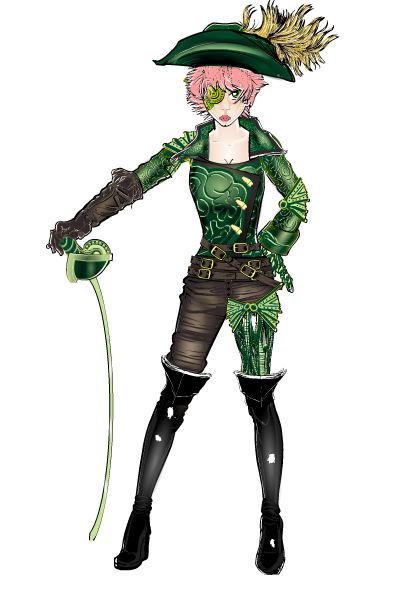 Cadillac hails from the French town of the same name and is a master of stealth and hand-to-hand combat, including possible being the best swordsman in this version of Earth. Due to her cybernetic implants, she also has faster-than-normal reflexes. Also, she was originally a pirate from an alternate earth and carries a sword with some kind of mystical energy.
Attachments:
You must be
logged in
to view attached files.