December 17, 2016 at 2:06 am
#140910
cliff
Participant
Another of Aulos' Bardic Training encounters.
Mermaid Loralie
Original
I NEVER liked this picture, the body is ackward, and her face is TOO alien/fishy..
(I am SO glad I found this solo song of Johnny Sailor Bold, the mermaid song from Pirates of the Carribean)
OK got to put this song for here as well:
Sirens' song – mysterious and incredible

Its from Sinbad Legend of the Seven Seas animated Sinbad (voiced by Brad Pitt) and crew is being seduced by Sirens and Marina (voiced by Katherine Zeta Jones) and Spike the ship's dog mascot is trying to save the ship from them.
Redo:
LOVE this total redesign :pic, and it doesn't even have any shading or anything.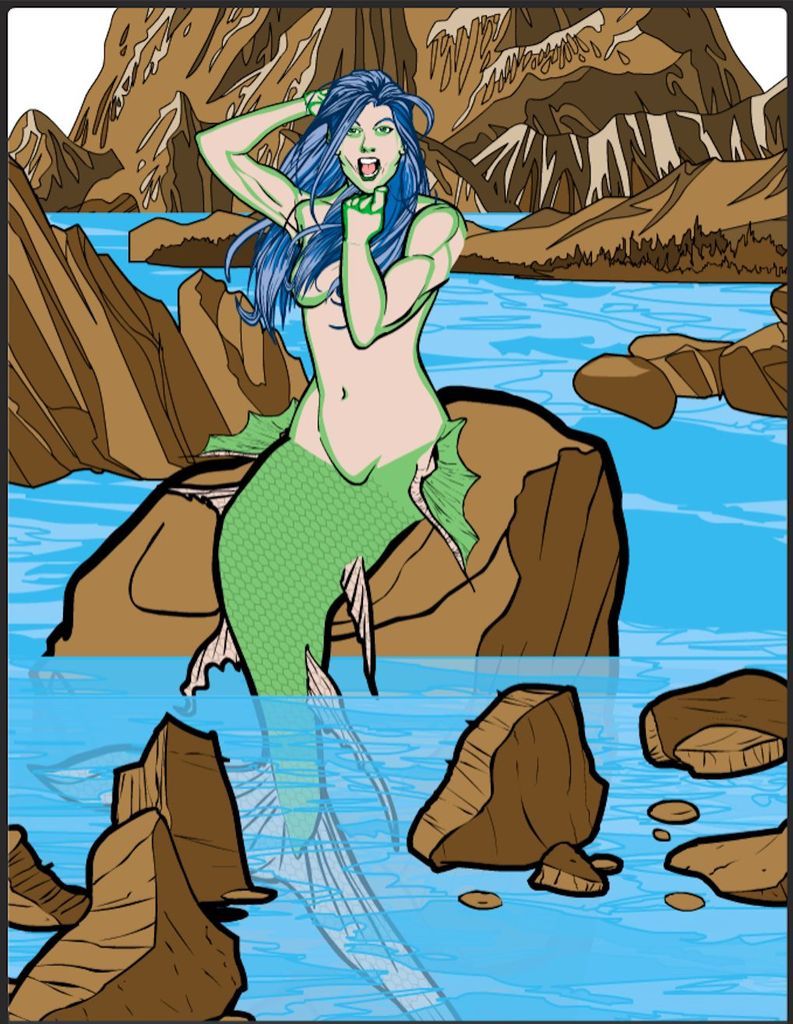 Attachments:
You must be
logged in
to view attached files.