September 25, 2016 at 5:56 pm
#138888
cliff
Participant
MORE BIFROST
I picture him running around naked all the time, but gave him a loin cloth to be able to post on HM3 Forums.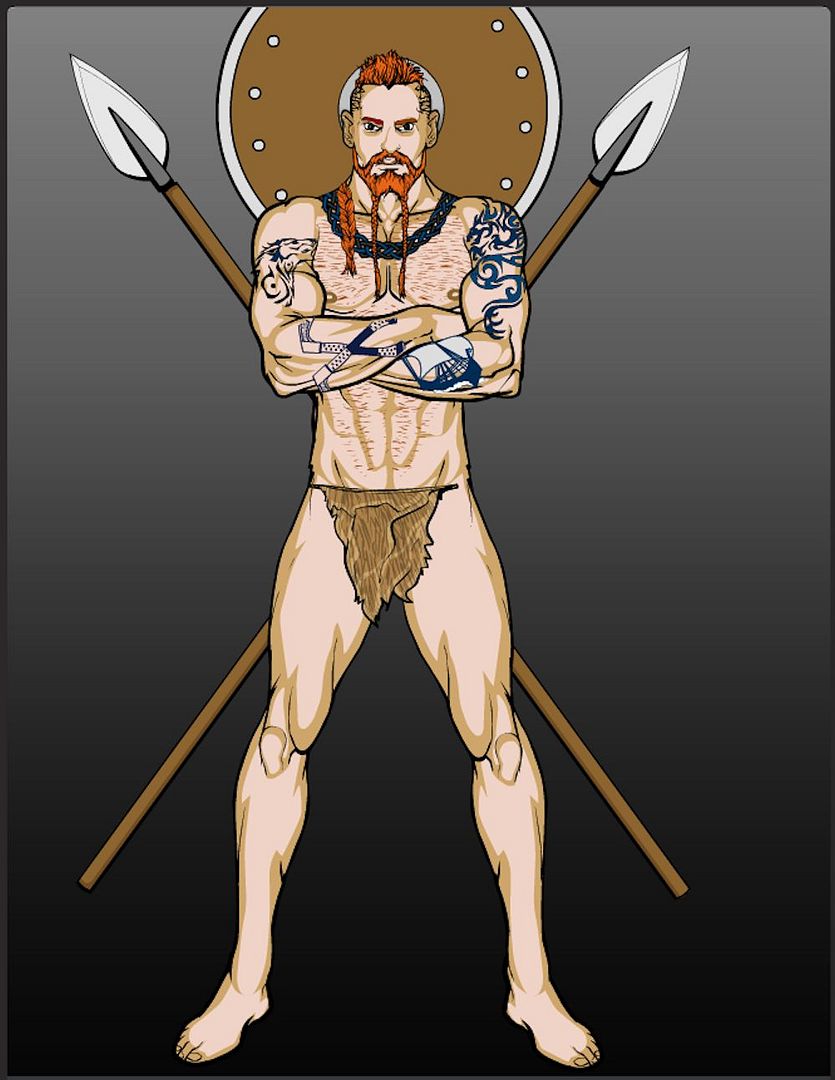 Did a portrait of Bjorn from History Channel's Vikings thinking he was too sexy
Not sure his position in Bifrost yet
(Welllll … not entirely true. but I'll behave 🙂 )
Height: 6'2"
Weight: 163 lbs
Hair color: Blonde
Eye color: Blue
Chest: 45
Biceps: 16
Waist: 32
Shoe Size: 12-13
(I was even able to put some detail on the Thor's Hammer, although not all I would like)
 I'll have more Viking's for Bifrost later. These come to mind:
Odin All Father – Bar owner or Maanager (not sure which yet) Asatru High Priest
(needs done)
 Mother Frigga – Drag Queen, Asatru High Priestess(needs done)
 Lady Sif – MtF bartender (used to be gay man, now straight female)
(needs done)
 Frey – Asatru Youth – Bi Gay
Bifrost patron. Tall, thin, long hair, very creativ, Poet, writer, artist, clothes, crafts.
(needs done)
 Freya – Asatru Maiden – Bi Lesbian. Bifrost patron
(needs done)
 Val (Valerie) Valkyrie barback. Lesbian.
(needs done)
Attachments:
You must be
logged in
to view attached files.