September 17, 2016 at 12:14 pm
#138621
Trekkie
Participant
Thank you both!
@Tiberius- I guess I've developed a bit of an eye of the look of that era from a) watching a lot of 40s movies (one of my favourite decades for movies) and b) doing a lot of research for Ada Wilder's universe which has a very 1940s aesthetic (and which I've been working on (in drawing and writing) for… close to two years?)
Another character from that universe, Raymond Huston. He's a police detective, a trans man (haven't thought about sexuality) and an old friend/drinking buddy of Wilder's (it's a bit of a vitriolic friendship at times, but they do care about each other. They just won't admit it.).
It's a little harder to get the 40s shape and look with the men's clothing items, but I gave it a shot. I was trying to replicate a pose I drew him in which was kind of a 'thinking' pose, I don't know if that really came across (also I realised it didn't really work with the jacket so I changed it)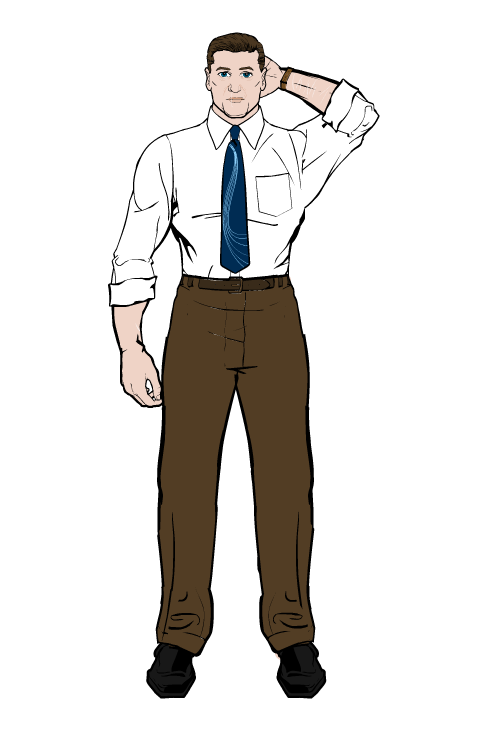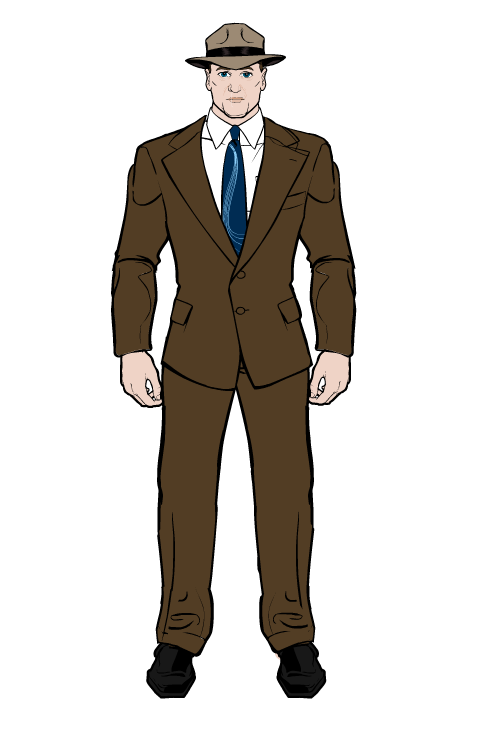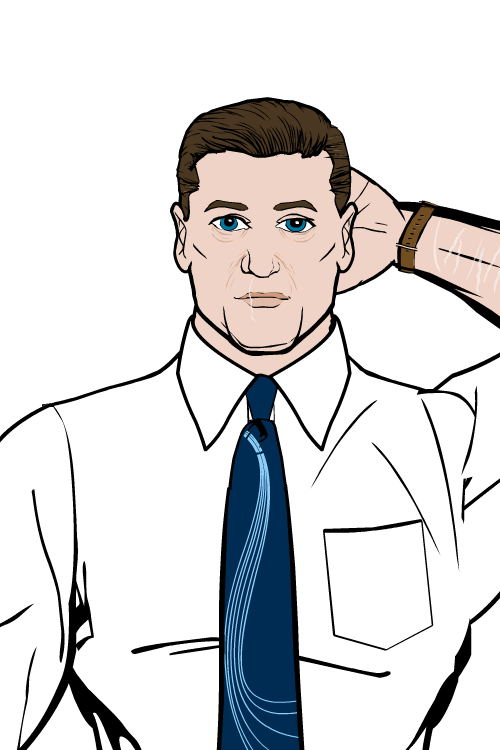 (In my drawings he looks more like William Holden. I think I ought to work more on making distinctive faces)
Incidentally, am I allowed to post a link to the tag on my tumblr for this universe? Because it contains most of the work I've done for it, if anyone's curious about it. If not, that's fine, and I figured I should check first
Attachments:
You must be
logged in
to view attached files.