CantDraw
Participant
Hello all! I wish I could say I'm baaaaack, but no. I've been working on this one off-and-on for a little while and finally found some time to finish it. I so wish I could have participated in the superhero team contest, but oh well. Anyway…here's a St. Sapphire/Red Bat pic: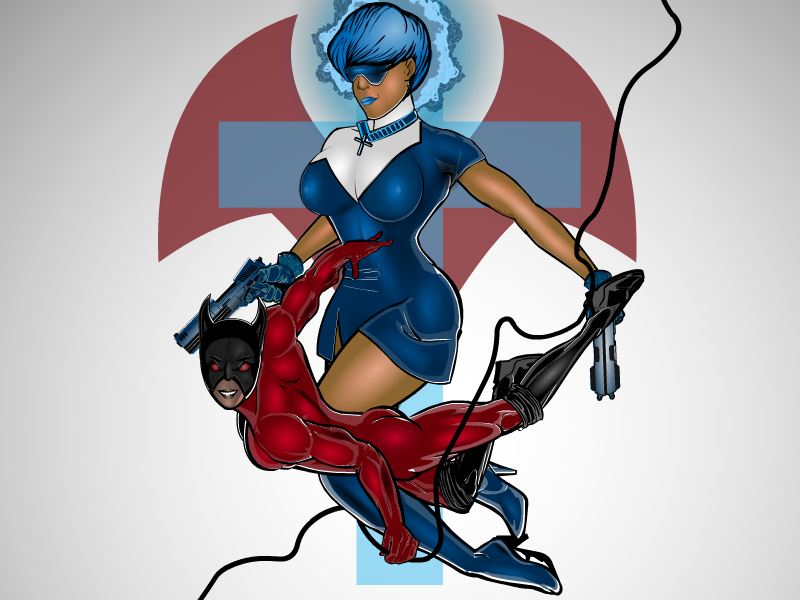 I changed St. Sapphire from a hero in a super-suit to have saint-like powers – levitation, healing – but I kept the guns. Also, I changed her outfit quite a bit. I based their poses on separate Supergirl and Spiderman ones. Hope you like!
Attachments:
You must be
logged in
to view attached files.