DiCicatriz
Participant
So cute! Looooove. I like how Howl's expression is a little sheepish. Good job on all the tats too, I think you nailed them all.
Well, fair's fair, so here's my half the trade. I think I went a little edgier than usual for Lilli and a little more butch than I would have wanted for Danni, but I think they look cute together at least.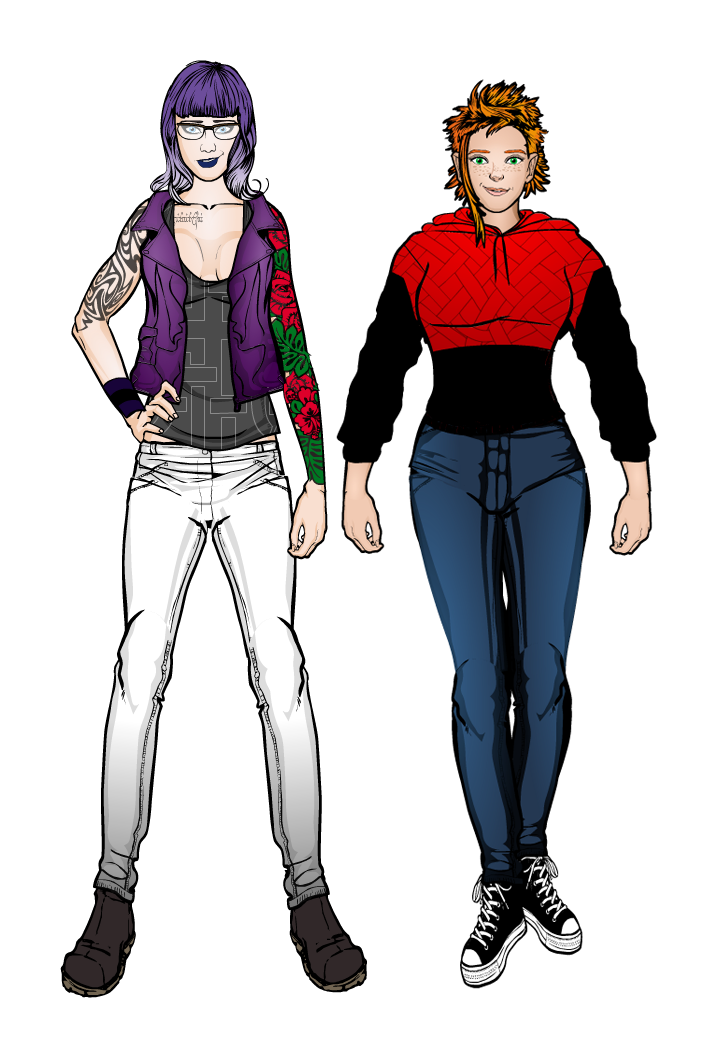 Attachments:
You must be
logged in
to view attached files.