ams
Participant
So looking for something new to work on, I sometimes look in my save texted files to pick from numerous WIP (work in proress) files that I have waiting to be completed.  I found this Bronze Star concept I was trying to concieve and use it with another character of mine called VALOR.  Valor's character is based on the medal of valor awarded to soliders.  I actually had 2 concepts with Valor, one being a older veteran and the new guy taking over.  I dreamt in my head that VALOR II still needs some guidance, so Valor I comes out of retirement as BRONZE STAR!
And I guess with the fourth of July coming around soon was an influence too…..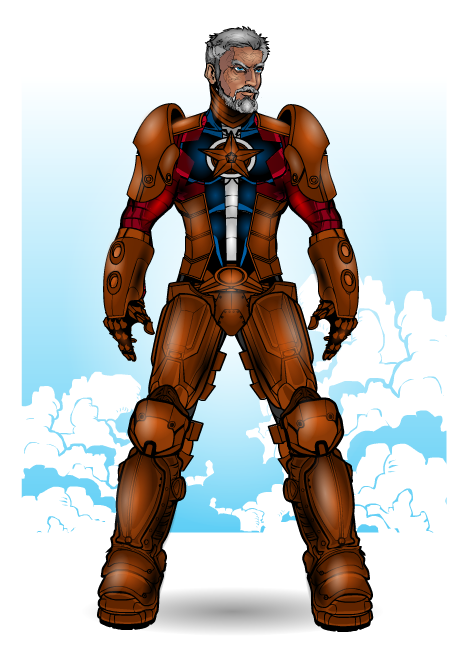 Attachments:
You must be
logged in
to view attached files.