CantDraw
Participant
Thank you all for the kind comments. For some reason, I'm feeling especially creative lately. That being said, here's a supervillain for the Pax Terra universe, Fem-Evil: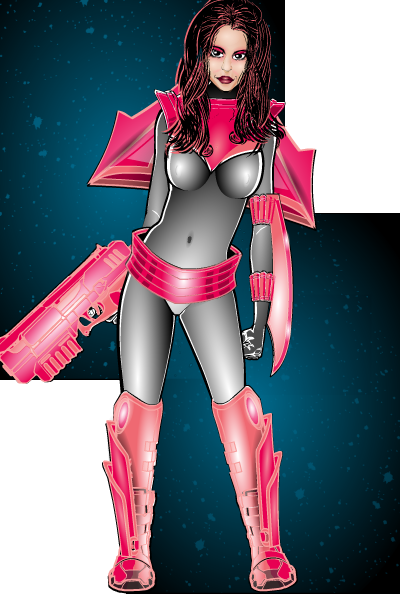 BIO:
In one of the parallel universes that Pax Terra has on record, there existed an alternate version of Femora who was completely evil. When she was captured by her sister, she was put in a rehabilitation suit and banished to our universe where she became known as Cyber-Six. Eventually, her genius mind took control of the suit and now she's more powerful than ever. Unable to get back to her own universe, she terrorizes ours as Fem-Evil.
I started with the face and hair and just messed around until I came up with this – not my normal way of creating.
Attachments:
You must be
logged in
to view attached files.