JR19759
Keymaster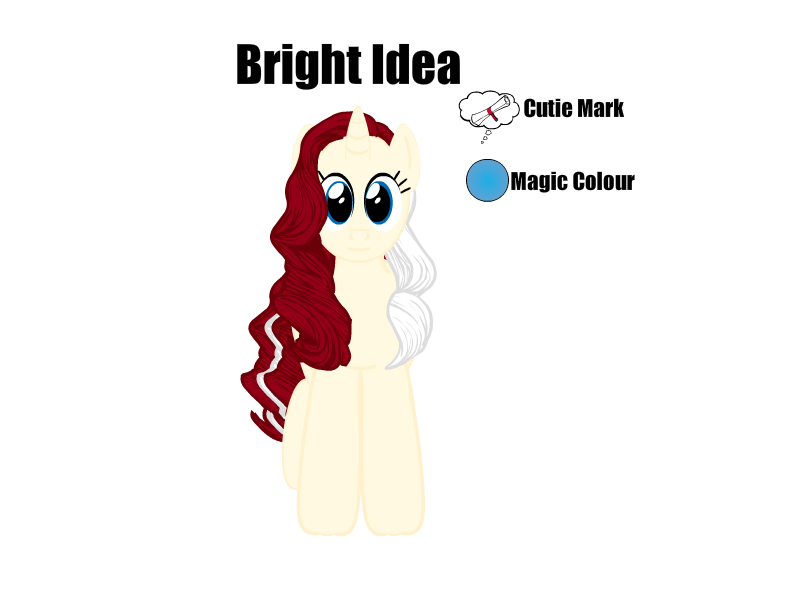 Oh dear, I appeared to have ponied… 😉
This was an interesting one to do. Everything is Heromachine, but it's nothing like anything I've ever done with the 'machine before. Of course, anyone who saw COTW on Friday will know what inspired this. I mean, after Lull-carae showed that it was possible to create a pony on HM I had to give it a shot. I stuck more to the show style than Lull's more stylised approach, but that's just how I figured out how to do it. So yeah.
Anyway, meet Bright Idea. She's a unicorn pony from the Unicorn Kingdom, who has moved to Canterlot. Her talent is coming up with stories and tales and she tries to make a living as a writer. The only problem is that she comes up with so many she can never settle on one idea to work with, which is never a good thing for a writer. So she tries to make ends meet by doing odd jobs where-ever she can find them. Personality wise, she's very perceptive, preferring to watch and listen rather than take a lead. But get her started on a subject and she won't shut up. Oh, and she loves cracking puns. Bad puns.
Attachments:
You must be
logged in
to view attached files.