CantDraw
Participant
I kind of went backwards on this one since I came up with the pose before I knew what character I was going to do. You may remember this one, although, I've changed her look and back story.
Meet Stellar, long-lost daughter of Cosmic Knight: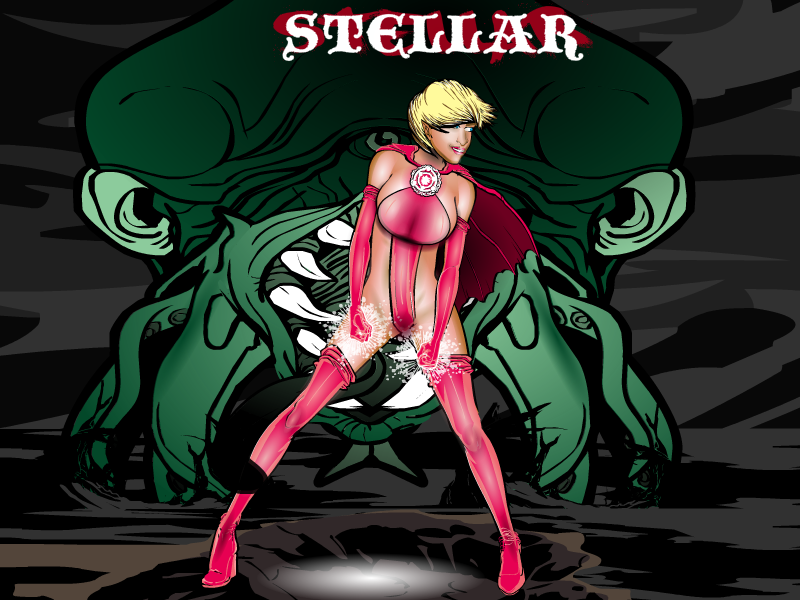 BIO:
On her ninth birthday, Anna sneaked into one of the restricted areas of the Pax Terra headquarters, aka "The Mystery". She entered "The Hub" which contains doorways to different dimensions. Due to her mother's heritage, she is able to enter any doorway she desires. Unfortunately, she entered the Under-Space, home of the darkest creatures in all universes. Without her mother's skill, she was unable to find her way back. However, in the most fearful, nightmarish place she discovered the First Light which helped her fight the evil monsters. Because of her fairy blood, she is automatically drawn to magical items and while wearing the First Light, she is super-strong, invulnerable, can fly and discharge beams of powerful light. Sadly, living in the Under-Space for ten years has rattled her brain a bit; in other words, she's a little crazy.
I went for a comic book cover feel but was too lazy to take it all the way.
Attachments:
You must be
logged in
to view attached files.