January 30, 2015 at 4:49 pm
#119588
CantDraw
Participant
Protector Awesome, high ranking member of Pax Terra: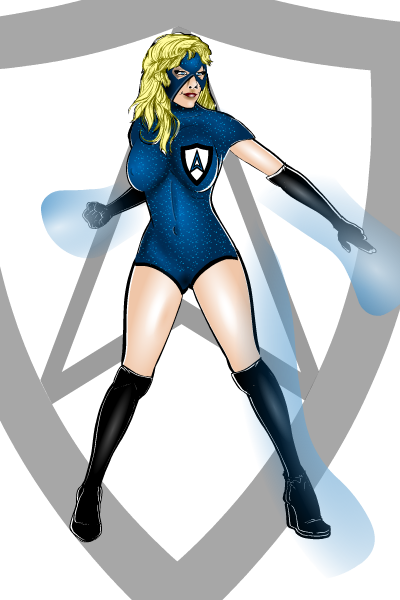 BIO:
Janet Dixon is the most decorated hero of Pax Terra and the de facto field commander. Her heroism has inspired many to become superheroes. She uses the power of force fields to levitate, mimic super strength and invulnerability.
Attachments:
You must be
logged in
to view attached files.