January 12, 2015 at 8:14 pm
#117437
Vampyrist
Participant
Thanks and here is my first contest entry, William Charm the hero known as Captain Quark.
Captain Quark
You were working in a secret government lab, when a freak accident gave you unearthly powers!
Power of the Atom – Your abilities give you control over atomic power, meaning you can deliver concussive nuclear force,
create or dampen radiation, and generate energy beyond all known limits!
Now, you protect Crescent Island from the Mafia, while also battling the evil plans of Butcher Brisbane!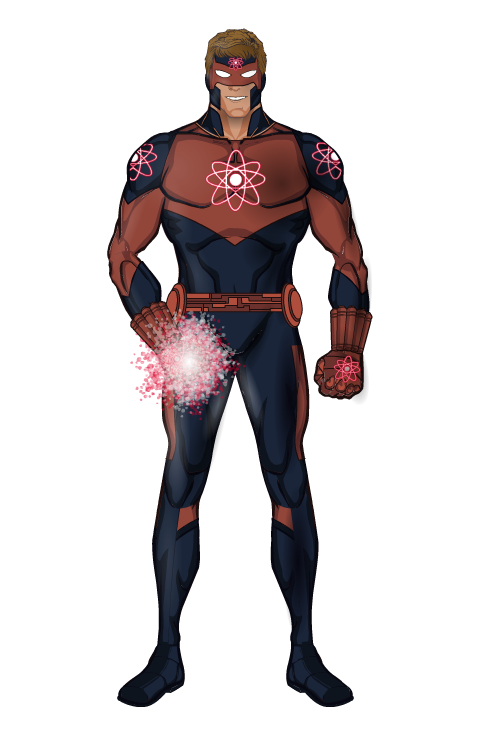 Attachments:
You must be
logged in
to view attached files.