December 27, 2014 at 5:10 pm
#116934
CantDraw
Participant
@HerrD – Here's my interpretation of Kickback: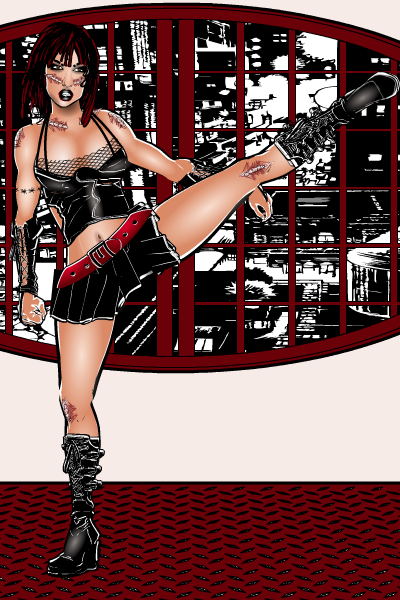 I made it to where some of her bones stick out. I'm not sure if that would be a permanent thing of a result of her getting hit. I realized when I was finished she reminded me of a certain serial killer hunter I've seen before. Oh well…hopefully she'll be of some use to you.
Attachments:
You must be
logged in
to view attached files.