As you might expect, this weeks poll got a truly monstrous amount of votes, over 800 (resists urge to make a Dragonball joke). And considering that there were so many entries, I thought I'd give you guys a run down of the top five before I unveil our winner. Please bear in mind I'm not going to be saying any of the other results other than the top 5 here (because it's not going to feel very nice to find out you came last is it, and unfortunately someone has to come last), so please don't ask. With that out of the way, lets jump right in at number 5.
5. CosmicComics- The New Passanger/ RobM- Mars Shuttle 950 To Nix Olympia: 43 Votes
The 5th position was incredibly hard fought, there were 4 people fighting over it all week, they all finished within 3 votes of each other in the end, and, as if to prove how close it was, 5th place ended in a tie with CosmicComics making up a few votes in the last day to match RobM's tally of 43 votes.
4. JR19759- Lili & Danni The Kiss: 50 Votes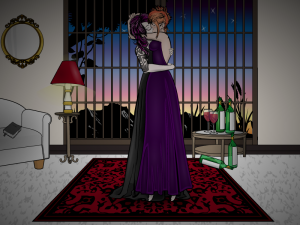 All I can say here is thanks for all the votes guys. It was kinda nerve wracking for me, I've been able to see the votes all week, but fourth ain't bad, 2 places better than I got in the 100th. And when you look at the top 3, I have no complaints about where I came.
3. Valyndril- Prophetess Of The Moon: 88 Votes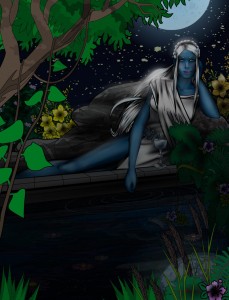 And now for the ridiculous jump in votes to our top 3. These 3 ran off with it from around Tuesday and from then on, there was no catching them. Unfortunately for Valyndril, she just wasn't able to keep up with the top 2 in the final stretch. But that's still a Bronze Medal in a "Best Of" contest, and that's no mean feat.
2. Candruth- Paladin: 96 Votes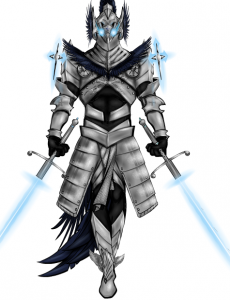 Ok, whose jaw just dropped to the floor. When the poll first went up it seemed everyone and their mother had bets on this winning. And for much of the week it was a dead heat between this and our eventual winner, literally. They were tied on votes practically every time I looked at the vote count, maybe 1 or 2 votes here and there at points, but it was so close, until Candruth lost a bit of momentum yesterday and that was it, game over.
And finally…. our winner. Coming in with 105 votes, my personal favourite from this contest, by one of my favourite 'machiners (that had nothing to do with why he won by the way), the winner of the 200th Character Design Contest is...
Sorry, you're gonna have to wait until tomorrow, when I post it to the Hall Of Fame.
I know, I'm evil.
Still, this was such a great contest, everyone brought their all. I'm already excited for the 300th, but that's ages away. Anyway, here's to the next 100. See ya next time.
JR out.