JR19759
Keymaster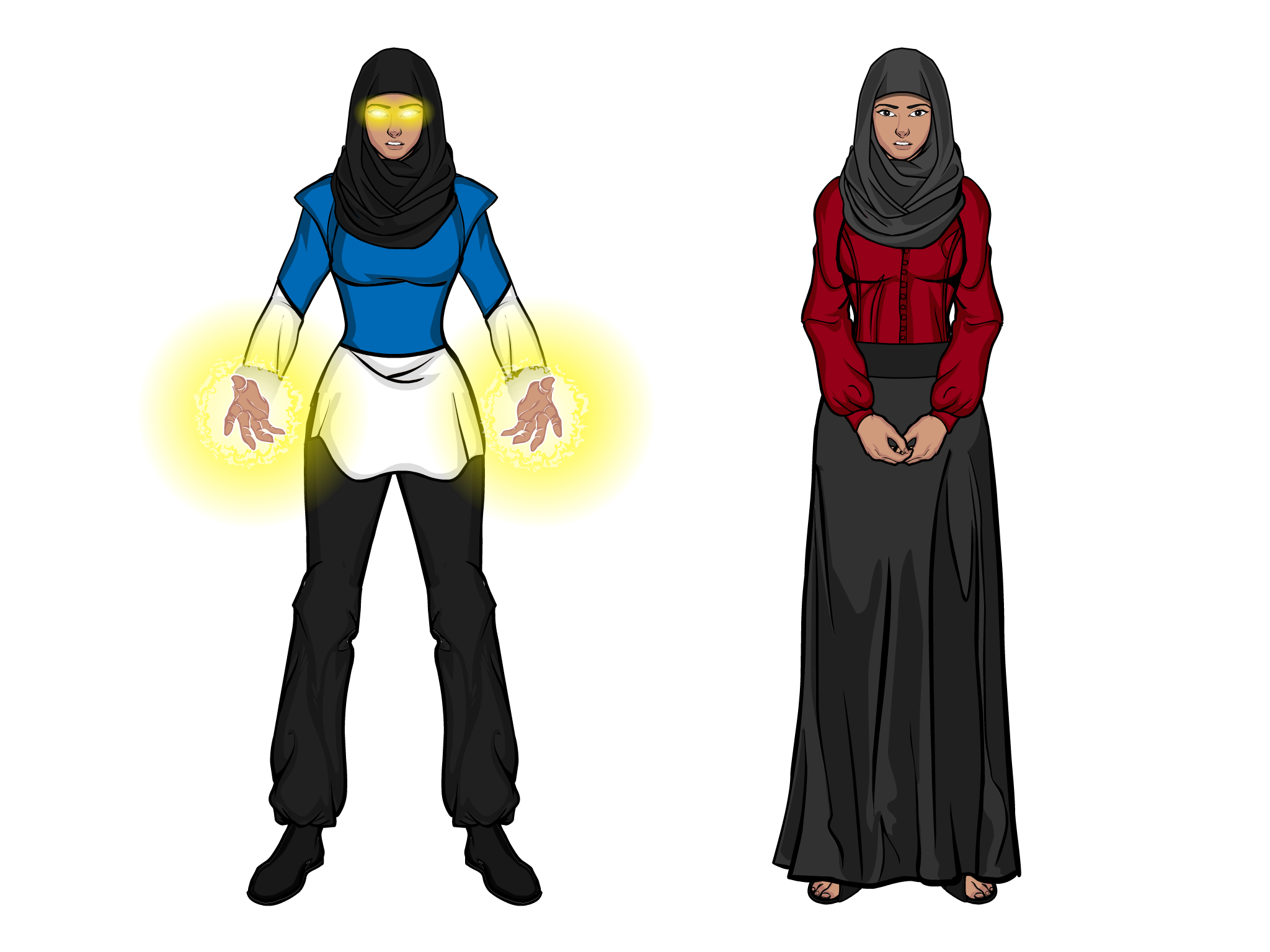 Name: Farah Al-Masur
Codename: Manara
Powers: Heat Manipulation
Bio: The daughter of Syrian immigrants, Farah was born after her family had already left their home country, though her family went back often on holidays to visit family still in Syria. It was on one such holiday in 2011 that the family got caught up in the start of the Syrian Civil War. Farah and her father managed to make it out, but her mother and brother were both killed, alongside her grandmother and one of her uncles. It was during this time that her powers awoke, which didn't help her mental state and she became more and more unstable, until she lost control. Fortunately, she was talked down by her father and some close friends. It took some time, but she has learnt to control her powers and is using them to help others and try to aid in improving the public image of Islam in the west. Of course, this did not go unnoticed and an invitation to join The Protectors was not far behind.
Random Extra Facts:
– Farah is a Muslim and follows the Sunni branch of Islam. She is also a lesbian. At first she tried to hide this fact from her family, though she did come out to her father after her mothers death. Much to her relief he was accepting of his daughters sexuality and he encouraged her not to hide it and to be a role model, not just to muslims, but to any lgbt youth from minority backgrounds.
– Farah is another member of the team who is a foodie and a good cook. Unlike Luis though, Farah is a vegan and her cooking reflects that. There is something of a friendly rivalry between the two when it comes to cooking and they are forever trying to outdo each other. Not that their team-mates mind too much, they're generally the judges and that just means amazing food for everyone.
– She studied politics at university and says she probably would have gone into politics if she hadn't become a superhero. She's always very knowledgable about current events and does get a bit annoyed if people don't take it as seriously as she does.
– You wouldn't think it, but Farah is a secret metal-head. She had a friend teach her how to play bass just so she could join a band in high-school for a battle of the bands contest. They didn't win, but she had so much fun. She's a bit rusty nowadays unfortunately.
– Farah loves tea. Like, to an insane degree. Some members of the team (not naming names, but it's definately Oscar) have even said that she's probably addicted. She had entire cupboards full of different varieties and drinks them depending on mood, what time it is of what day and what the weather is like. She'll drink it cold, hot, with or without milk (soya, obviously) or sugar. Black, white, green, oolong, jasmine, you name it, she drinks it.
Attachments:
You must be
logged in
to view attached files.