Anarchangel
Participant
Happy new year to you all!
May 2020 be a better year for us all than 2019 because my god was that ever a stinker. Let's just call that a practice year and try again.
In the spirit of new beginnings, I've gone back and redesigned a character that actually brought me a lot of joy in 2019. My D&D character, Sola.
While the last design was fine, it was just that…Fine.
There wasn't really anything special about it and there wasn't even really anything about it that I particularly liked. Whereas with this new look, there's a lot I like and a lot that people who know the character can pick out from the image and say "Yep, I recognise that."
So all in all, I'm much happier with this design for Sola. I may go back and try one or two colour variations but this is definitely better than the last one.
So from me and Sola, have a very happy new year.
We love you all. 🙂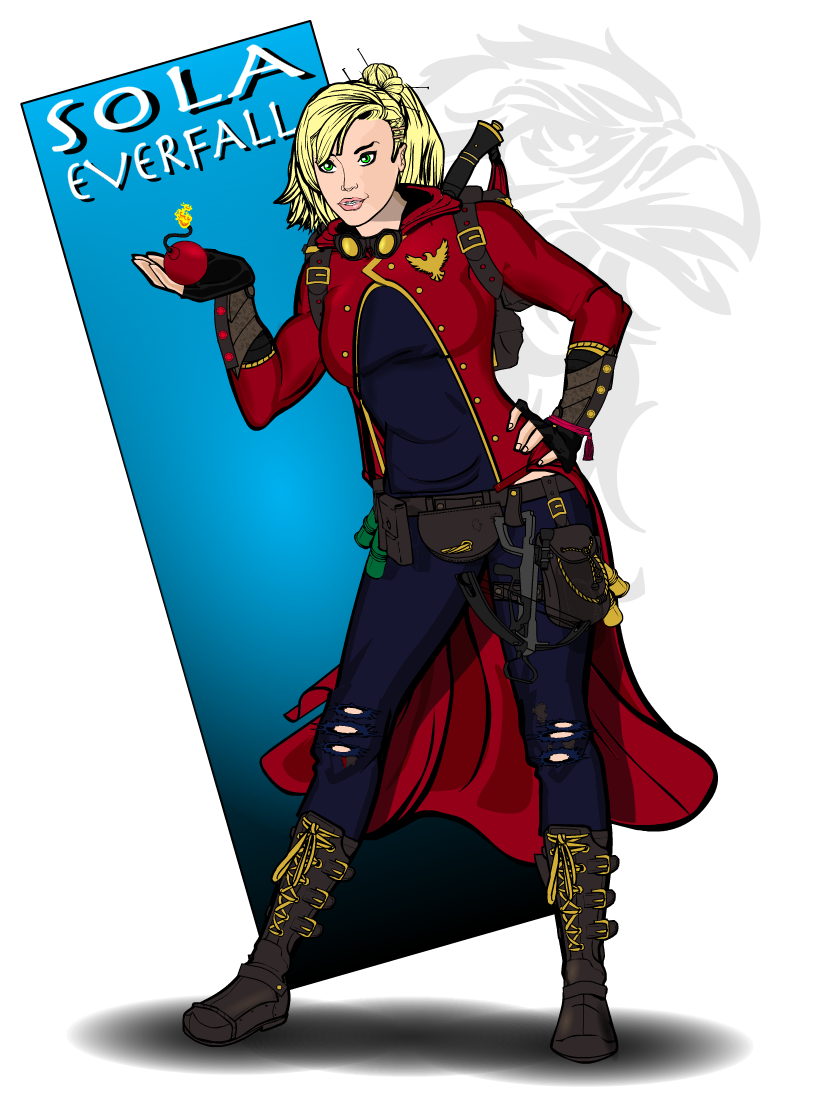 Attachments:
You must be
logged in
to view attached files.