February 15, 2019 at 12:54 pm
#154435
CantDraw
Participant
Revisiting an old character, Syn47: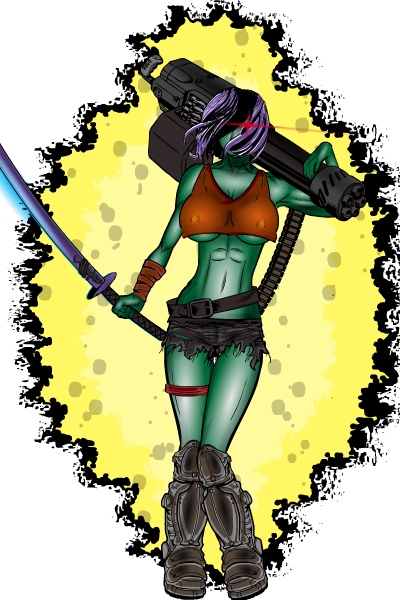 STORY:
When Black Dragon invades Sumina, Syn47 is not far behind. Originally designed as a Flesh-Bot, she was reprogrammed to be the ultimate killing machine. Her one goal is to destroy Black Dragon.
I've finished the Metal Savior origin story so once The Tempest is done, I'll get going on that. Currently, I'm working on Nimu which got me thinking way ahead of where I'm going with that story. I created Syn47 a long time ago and has always been one of my favorites. It was time to dust her off and re-design her for future stories. There will perhaps be a lot of mystery surrounding this character and she may have some ties to a couple of characters outside the world of Sumina.
Attachments:
You must be
logged in
to view attached files.